Al Wasl appoints Hassan as assistant to Maradona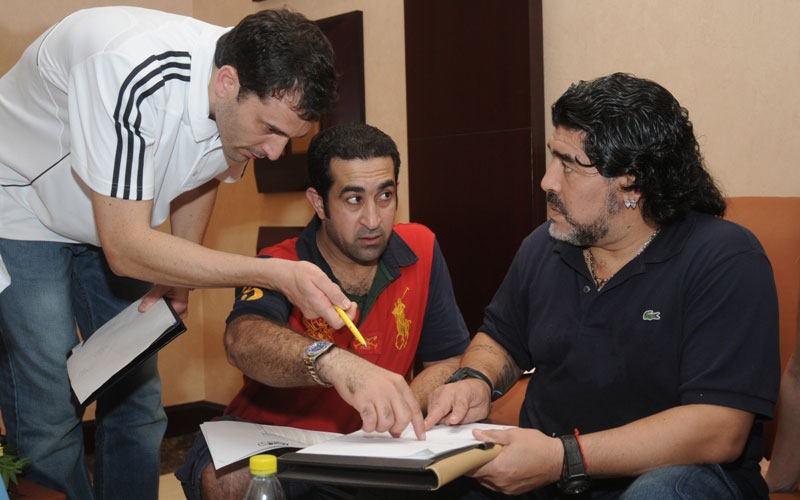 Al Wasl Football Company has appointed UAE national Ali Hassan as Assistant Coach of the Al Wasl's first team. Soccer great Deigo Maradona was named head coach earlier this week.
A formal announcement about the Hassan's appointment will be made on June 11, Saturday.
This comes as an execution to Sheikh Hamdan bin Mohammed Al Maktoum, Crown Prince of Dubai and Chairman of Dubai Sports Council's decree of appointing UAE nationals as assistant coaches for all Dubai based football clubs.
Marwan bin Bayat, Chairman of Al Wasl Football Company, said: "We are used to such grand gestures by Sheikh Hamdan bin Mohammed. He has always been a great supporter of sports in general and football in particular, keeping a close watch on the football scene and club concerns in Dubai, which prompted His Highness to issue this decree that aims at filling a gap in the technical structure of football clubs in the emirate."
Bin Bayat said: "The decision of filling the assistant coach position with UAE nationals is extremely significant and cements Sheikh Hamdan's long-term vision of preparing a generation of trained athletic local professionals through close collaboration with international experts and high caliber coaches with a strong track record. This decision supports Al Wasl Football Company's direction and dedication in preparing distinguished UAE national coaches."
Bin Bayat expressed his gratitude to Sheikh Hamdan's decision as well as His Highness's constant attention and continuous support of football and those working in the sports arena. "The decision to appoint Ali Hassan as assistant coach comes within the context of the continuous efforts of His Highness Sheikh Hamdan, towards activating entities and national cadres to create generations of qualified coaches and experts, which would positively impact the UAE Football scene."
Follow Emirates 24|7 on Google News.