Alli is what England have been waiting for, says Lampard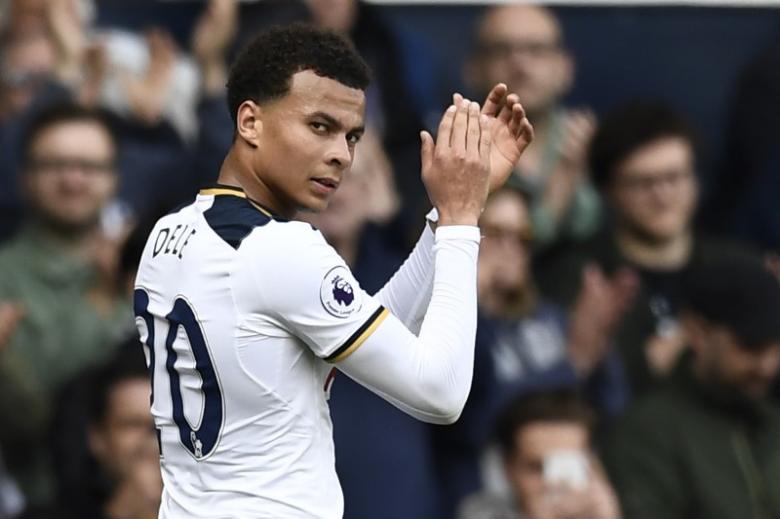 Former Chelsea favourite Frank Lampard believes Tottenham midfielder Dele Alli is the top class "number 10" that English football has been waiting years to see.
Chelsea and Spurs face each other in their FA Cup semi-final on Saturday and Lampard has no doubt that one of the keys to the game will be stopping the effectiveness of the in-form Alli.
"He has developed into a number 10, playing behind the main striker, rather than being a number eight and a more traditional midfielder who likes getting forward," Lampard told the BBC.
"He is so clever with his movement and clinical with his finishing, so he had to be given that free rein.
"Alli is a highly intelligent player - the kind of number 10 we have been craving in England for years, and bemoaning the fact we have not got one. Now he has really arrived," said Lampard.
Alli has scored 16 goals in the Premier League this season and his struck up a great understanding with forward Harry Kane, who has 20 league goals so far.
Lampard, himself an attacking midfielder who struck 147 goals in 429 appearances for Chelsea, says that Alli's movement is the key to his effectiveness and something he learned to develop.
"I've been watching Alli closely this season and he clearly has great technical ability - you can see that from his touch and from his finishing.
"The magic for me, though, is his movement to get into the box without being marked. If you watch him during games, he is always very aware of what is around him - his head is always moving and he is waiting for the right time to make his run."
Lampard said he expects Chelsea's threat to come from the outstanding Eden Hazard, despite a quiet game from the Belgian in the loss at Manchester United.
"For me, he is now moving into the very top bracket of players anywhere in the world," said Lampard, who retired in February.
Follow Emirates 24|7 on Google News.