American tycoon takes controlling stake in Arsenal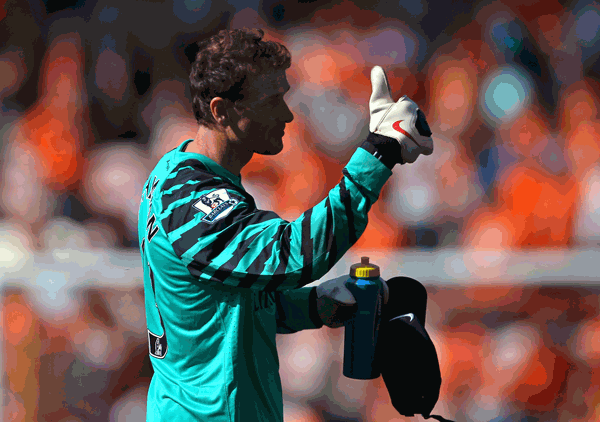 Arsenal became the latest English football giant to fall into foreign hands on Monday when US sports tycoon Stan Kroenke took a controlling stake in the club after a protracted ownership tussle.
The deal announced by the north London club, English champions on 13 occasions, values the outfit at about £731 million ($1.2 billion), according to a statement issued to the London Stock Exchange.
The secretive Kroenke, who has been building up his holding for the last four years, finally took control by acquiring those of two of the largest private shareholders - effectively locking a rival Russian businessman out of the club.
"We are excited about the opportunity to increase our involvement with and commitment to Arsenal," Kroenke said in a statement issued by the club.
"Arsenal is a fantastic club with a special history and tradition and a wonderful manager in Arsene Wenger. We intend to build on this rich heritage and take the club to new success."
Kroenke first bought 9.9 percent of shares in the Gunners in 2007 and he increased his stake last month to within 10 shares of the threshold that forces him to make a takeover bid.
A full takeover was triggered after his Kroenke Sports Enterprises (KSE) company bought the stakes of Danny Fiszman (16.1 percent) and Lady Nina Bracewell-Smith (15.9 percent), valuing their shares at 11,750 each.
The majority of the remaining shares are held by Russian businessman Alisher Usmanov, whose holding company currently owns around 27 percent.
Kroenke's company also controls basketball's Denver Nuggets, American football team the St Louis Rams, ice hockey franchise Colorado Avalanche and the Colarado Rapids Major League Soccer club.
The 63-year-old's initial involvement was met with hostility by the club's board with the patrician chairman Peter Hill-Wood famously declaring that Arsenal did not want "his sort" and that the "objective is keep Arsenal English, albeit with a lot of foreign players."
Hill-Wood, who holds a small share-holding, later performed a u-turn and welcomed Kroenke onto the board in a move seen as thwarting Usmanov's ambitions. He is to remain as board chairman, Kroenke announced.
Wenger also welcomed the deal, saying: "I have worked with Stan Kroenke at board meetings over the past couple of years and I believe he has the best interests of Arsenal at heart.
"He understands the club's heritage and traditions and our ambition to run the club in a way which protects our long-term future."
Arsenal are second in the Premier League table, seven points behind leaders Manchester United, who are owned by US tycoon Malcolm Glazer.
Third-placed Chelsea are owned by Russian oligarch Roman Abramovich and fourth-placed Manchester City were taken over by Abu Dhabi in 2008.
Liverpool, one of English football's traditional powerhouses, were taken over by the owners of baseball's Boston Red Sox last year having previously been owned by US sports tycoons Tom Hicks and George Gillett.
Fans of Manchester United have been deeply unhappy at the Glazer ownership of United after the sale of key players such as Cristiano Ronaldo while Hicks and Gillett in particular became hate figures for Liverpool supporters.
Arsenal have not won a trophy for six years and supporters have grown frustrated at their relatively restrained spending on players compared with rivals such as Chelsea and Manchester City.
Arsenal are however seen as one of the best-run clubs in the English top-flight and completed their move to the Emirates stadium in 2006, on time and on budget.
Foreign owners have flocked to the Premier League since television deals with Sky Sports helped make it the world's most lucrative domestic football championship and increased its global appeal.
Its most recent television deal for British and international broadcast rights, running from 2010-2013, has been valued at around £3.2 billion.
The deal represented £1.8 billion for domestic rights and £1.4 for international rights.
And the 2010-2013 terms increased sharply despite the global recession, showing a sharp rise on the previous deal which was worth £2.7 billion.
Even smaller Premier League clubs have attracted foreign buyers, with Indian poultry company Venky's taking over Blackburn in October.
Follow Emirates 24|7 on Google News.