Arsenal, Everton and Stoke City to play in Asia trophy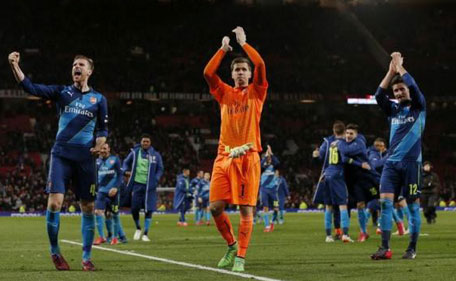 Arsenal, Everton and Stoke City have all agreed to play in this year's Asia Trophy in Singapore in preparation for the 2015-16 Premier League season.

The three English teams will be joined by a Singapore Select XI for the mid-July knock-out tournament at Singapore's new 55,000-seat National Stadium.

"We are very excited to bring the Barclays Asia Trophy to Singapore for the first time," Premier League chief executive Richard Scudamore said in a statement.

"We know Singaporeans love their football and that they are huge fans of the Barclays Premier League...

"Arsenal have always been one of the most thrilling teams in the Barclays Premier League: they have some wonderful players and I'm sure they'll delight their many fans from across Southeast Asia.

"Everton under Roberto Martinez continue to play an exciting brand of football, while Stoke City mix flair with a never-say-die attitude. Fans in Singapore should expect our most competitive ever Barclays Asia Trophy."

The Asia Trophy is the only Premier League-affiliated competition to be held outside of England. It has been held every two years since 2003.

Soccer-mad Asia has long been a key market for the Premier League.

The two previous editions of the biennial tournament were held in Hong Kong but the 2013 event, won by Manchester City, was marred by torrential rain, with the semi-finals reduced to 80 minutes each.

Singapore has never hosted the tournament before but the Southeast Asian city-state got the nod after the completion of the billion-dollar Sports Hub complex, which also hosts the annual end-of-season championship for women's tennis.

Arsenal, the FA Cup holders, will be making their first appearance at the Asian Trophy, as will Stoke City. Everton played in the 2005 tournament in Bangkok, finishing fourth after twice losing on penalties.

The four team tournament takes place over two matchdays on July 15 and 18, with an initial knockout round, a final and a third-place playoff.

The Premier League season kicks off on Aug. 8.
Follow Emirates 24|7 on Google News.