Arsenal 'previous decade' team for ManU's Sir Alex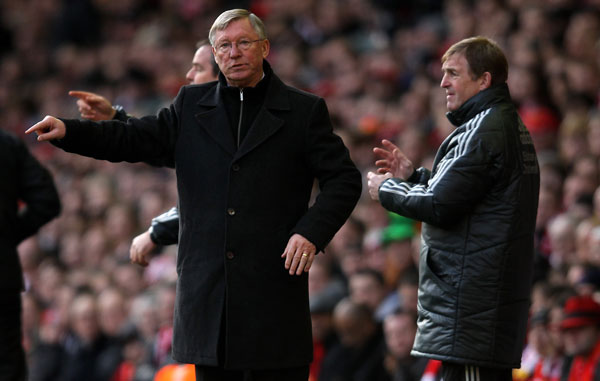 Arsenal may be revelling in their 7-1 thrashing of relegation-afflicted Blackburn Rovers at the Emirates on Saturday, but arch rivals Manchester United pretty much see Arsene Wenger's team as a 'has-been'.
In comments published before the Arsenal-Rovers game in Manchester United's fan magazine 'Red View', manager Sir Alex Ferguson took a wry dig at Arsenal.
Speaking in the context of the Red Devils clash with Chelsea today at Stamford Bridge, Sir Alex said, "In the last seven years, there have been battles with Chelsea," he stated. "In the previous decade, it was Arsenal."
The Blues have regularly competed for top honours with United since Roman Abramovich bought the West Londoners.
"There have been terrific battles between us and Chelsea. The manager has brought in two or three different players and I noticed when we played them in the home game earlier in the season there was a change in the style from the previous Chelsea teams.
"When a new manager comes in on the back of someone so successful like Carlo Ancelotti, changes maybe take time. Everyone has their different philosophy and their different ways of doing things and I think that's what we're seeing with Chelsea at the moment.
"It was a crazy game at Old Trafford earlier in the season - it could have been 20-18! I don't think it will be like that on Sunday. I think it will be much tighter," Sir Alex was quoted as saying.
Meanwhile, also answering fan questions for 'United Review', the club's matchday programme, United's Brazilian ace, defender, Rafael said that while Craig Bellamy and Gareth Bale were the toughest wingers he played against, it was an Arsenal game he remembers the most.
"I know we lost the game, but I scored my first goal for United against Arsenal at the Emirates Stadium. That was a great moment for me and I'll never forget that. I also have very fond memories of my debut, against Middlesbrough. I think the first time you do anything it's always memorable and playing at Old Trafford for the first time was a great experience," he said.
Follow Emirates 24|7 on Google News.