Arsenal vs Bayern Munich, Champions League first-leg: Bayern too strong for 10-man Arsenal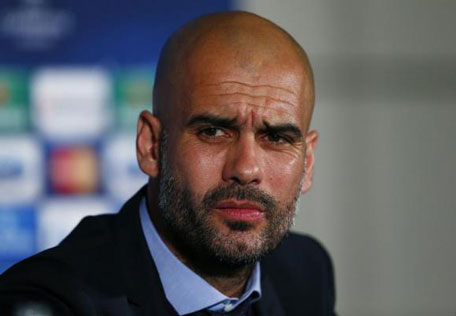 Both teams missed penalties, Arsenal had goalkeeper Wojciech Szczesny sent off and Bayern Munich won an incident-packed Champions League last-16 first leg 2-0 at the Emirates Stadium on Wednesday.
The holders opened the scoring with a brilliantly executed right-foot curler from Toni Kroos after 54 minutes that gave substitute keeper Lukasz Fabianski no chance.
Arsenal had earlier spurned an opportunity to go ahead when Mesut Ozil's weak penalty was easily saved by Manuel Neuer in the eighth minute.
The home team were then reduced to 10 men when Szczesny was sent off for clattering Arjen Robben after 38 minutes but David Alaba fired his penalty against the foot of the post.
Midfielder Santi Cazorla was taken off when the Arsenal keeper was dismissed but Fabianski had no chance when Thomas Mueller headed the second goal from a Philipp Lahm cross in the 88th minute.
Arsenal, played off the pitch in the opening 20 minutes when they lost 3-1 at home to Bayern at this stage of the competition a year ago to the day, were determined that would not happen again and ripped into the Germans from the start.
The London club's attacking opening should have brought them the lead when Italian referee Nicola Rizzoli awarded a penalty after Jerome Boateng tripped Ozil but the German playmaker wasted the spot kick.
Arsenal kept surging forward with Cazorla and Alex Oxlade-Chamberlain having chances to score.
At the other end Kroos brought a superb flying one-handed saved from Szczesny, his main contribution until he was shown the red card that will mean he misses the second leg in Munich on March 11.
After the sending-off Bayern wrestled control of the midfield with Lahm and Kroos causing problems on the right and Robben marauding down the middle.
The only downside for Bayern was that they did not win by a bigger margin.
Toni Kroos and substitute Thomas Muller scored in the second half to hand defending champions Bayern Munich a 2-0 win over 10-man Arsenal in the Champions League Round of 16 first-leg fixture at the Etihad Stadium on Wednesday night.
After a pulsating first half wherein both teams missed a penalty and Arsenal goalkeeper Szczesny was shown the red card in the 36th minute, the Bundesliga champions got the breakthrough in the 54th minute when Kroos found the left corner of the roof of the net to beat Fabiansky, who came in for Szczesny, all ends up.
Muller, who came on as substitute for Mandzukic, made his presence felt in the 88th minute with a header to make life difficult for the Gunners in the return leg at the Allianz.
Arsenal will rue the missed penalty by Mesut Ozil as early as the 7th minute. Arsene Wenger's side just didn't seem to recover from that and instead got into more trouble with goalkeeper Szczesny being shown the red card by the 36th minute.
That was enough to give the German champions a shot in the arm and no sooner the second half started they were all over the Arsenal goal which resulted in two goals. It could have been more but for Fabiansky's good show under the bar.
FULL TIME
Arsenal 0 Bayern Munich 2 (Kroos 54", Muller 88")
90" Kroos measured grounder kisses the post.
88" GOAL! Muller heads home to put Bayern firmly in control of the tie.
86" YELLOW! Rosicky is booked having just come in as replacement.
85" With only five minutes of play left and Bayern on the assertive it looks highly improbable that Arsenal will find the equaliser despite the crowd egging them on.
78" Bayern make their third substitution as Pizarro comes in for Thiago.
73" Arsenal make another change bringing in Rosicky for Oxlade-Chamberlain.
72" Robben to lahm, crosses from the touchline and Gotze gets his head to it but can only earn a corner which is wasted.
70" Robben tries his curling shot which just goes wide off the mark.
65" Muller is agonisingly close to getting his name on the scorer's list with his first touch but his outstretched leg fails to meet the ball.
63" Muller comes in for Mandzukic.
63" Robben to Gotze header goes wide.
62" Robben is denied a goal by a diving Fabiansky.
60" Bayern are all over the Arsenal goal trying to capitalise on numbers as the Gunners play with 10 men.
55" YELLOW! Sanogo shown the card for jabbing at Neuer.
54" GOAL! Kroos scores beating an outstretched Fabiansky.
52" Robben takes a pot shot from his favourite spot but Fabiansky covers the angle well by diving full length to his right.
51" Koscielny's weak shot from six yards is easily collected by Neuer.
50" Robben is being booed by the Arsenal supporters as they think he faked the injury which resulted in Szczesny's red card booking.
48" Kroos has a top-of-the-box shot but Fabiansky is well positioned.
46" Bayern make a change brining in Rafinha for Boateng.
Arsenal and Bayern Munich played out an exciting but goalless first half in the Champions League Round of 16 tie at the Etihad Stadium on Wednesday night.
The match had everything a football aficionado would look forward too. There were plenty of goal-scoring opportunities for both sides so much so they even missed a penalty kick each. And if that was not all Arsenal's goalkeeper Szczesny was shown the red card for a tackle on Robben. But Alaba failed to make good the golden chance that came the German champions' way.
Earlier Ozil was the culprit for the Gunners having missed a penalty after he was brought down by Boateng. But his feeble shot was well blocked by his childhood friend Neuer who was outstanding under the Bayern goal with some acrobatic saves.
Half time
Arsenal 0 Bayern 0
45" YELLOW! Mandzukic is shown the card.
40" PENALTY! Alaba makes a mess off his shot when he sends Fabiansky the wrong way but his shots hits the left post and goes out.
38" Fabiansky takes Szczesny's place in goal as Cazorla sacrifices his place after the Gunners are reduced to 10 men.
36" RED CARD! Arsenal goalkeeper Szczesny is punished by the referee for a tackle on Robben. It's a penalty.
34" Robben and Alaba work in tandem with the former having a shy that hit a defender right in front of goal.
32" Lahm works tirelessly on the right and his doagonal cross has the Arsenal defender on their toes but Szczesny is cool and composed with a clean collection.
31" Neuer is alert once again as he intercepts a dangerous cross from Wilshere with Oxlade-Chamberlain in waiting.
30" Injured Gibbs makes way for Monreal.
25" Plenty of action in the first quarter with both teams having equal chances of scoring.
22" Off a counter attack Arsenal come close to scoring but Neuer once again comes to Bayern's rescue by depriving Oxlade-Chamberlain a goal from hand-shaking distance.
20" Flamini boots well over the bar after Arsenal make a sudden breakaway into the Bayern territory.
16" Robben to Lahm who makes one of his darting runs down the rght flank but his shot is deflected for a corner. Off the rebound Alaba has a shot at goal but again its deflected off a defender.
13" Bayern push Arsenal into the deep and Lahm and Gotze make their way into the box but Szczesny stands liks a rock.
10" Robben's free-kick richochets off the defensive wall and from the rebound he boots his left footer into thin air.
7" PENALTY! Ozil brought down by Boateng. But Ozil hits straight and Neuer punches it away although he is off balance.
6" Neuer comes to Bayern's rescue with a brilliant save.
5" Sanogo makes his presence felt early but is stopped in his tracks.
3" Kroos shot from 25 yards has Szczesny flying to his left to bring off a superb save by tipping it out for a corner.
2" Oxlade-Chamberlain makes a sudden run through the Bayern defence but loses control of the ball.
1" Arsenal get the game under way from the kick-off.
Five minutes away from kick-off then. Yaya Sanogo is the pre-match talking point but he looks relaxed enough in his warm-up, with experienced head Bacary Sagna in his ear.
Both teams warm up ahead of their clash which is set to kick-off in a few minutes from now.
Bayern fans have packed themselves into one corner of the Etihad Stadium. But all eyes are on Arsenal's Sanogo.
A massive call from Arsene Wenger. What a night for Yaya Sanogo, just four days or so after his first start for the club. A leap of faith?
The 21-year-old French youth international striker Sanogo signed for the Gunners from Ligue 2 club Auxerre as a free agent in the summer.
He scored 11 goals in 24 appearances for Auxerre and helped France win the Fifa Under-20 World Cup in Turkey in July.
The 6ft 1ins striker made his full Arsenal debut in the 2-1 FA Cup win over Liverpool and has also appeared twice as a substitute.
TEAM NEWS
Arsenal XI: Szczesny, Sagna, Mertesacker, Koscielny, Gibbs, Flamini, Wilshere, Ozil, Cazorla, Oxlade-Chamberlain, Sanogo.
Subs: Fabianski, Rosicky, Podolski, Giroud, Monreal, Jenkinson, Gnabry.
Bayern XI: Neuer, Dante, Thiago, Martinez, Robben, Boateng, Gotze, Lahm, Alaba, Kroos, Mandzukic.
Subs: Starke, Van Buyten, Rafinha, Pizarro, Muller, Contento, Schweinsteiger.
STAT ATTACK
Arsenal, who have not won a trophy in nine years, face a rematch with European champions who trounced them 3-1 at the Emirates a year ago.
Bayern have scored at least two goals in 10 of their last 11 matches in the Champions League (including qualifiers).
Arsenal are buoyed by victory over Liverpool in the FA Cup on Sunday.
Bayern have lost only once in 34 games and have won 13 successive Bundesliga matches.
Pep Guardiola who won the Champions League as Barcelona coach in 2009 and 2011, took over from Jupp Heynckes.
Bayern Munich will use the first leg of their Champions League last-16 match against Arsenal on Wednesday as a barometer of the team's progress this season, coach Pep Guardiola said on Tuesday.

The Champions League holders defeated their English opponents 3-1 in the same stage of the competition at the Emirates last year.

"It's a good test for us. Tomorrow we will know what our level is in Europe this year," Spaniard Guardiola told a news conference on Tuesday.

"You can't dominate for 90 minutes against Arsenal, it's impossible. You can play good and maybe dominate one half or 75 minutes but never the full game. With their quality of players you can always have problems.

"We won't think about the second game, we're just concentrated on what we have to do tomorrow."

Bayern have lost only once in 34 games and have won 13 successive Bundesliga matches but Guardiola wants to guard against the complacency that caused the eventual champions to lose 2-0 at home in the second leg against Arsenal 12 months ago.

"We have to accept that every game we are favourites and that we are favourites to retain the title, I can't deny that," he said.

"I'd like to live without these feelings but I can't. But tomorrow we start 0-0," Guardiola added.

"Always with the ball they (Arsenal) are organised and in good shape. Once we let them (have) the ball we will suffer. We must dominate the ball."

THREE TROPHIES

Guardiola, who won the Champions League as Barcelona coach in 2009 and 2011, took over from Jupp Heynckes last year after the German coach guided Bayern Munich to three trophies last season.

But the master tactician played down his team's chances of being the first club to retain the European title in the Champions League era.

"My target is to play every week better than the last. To retain the title is so difficult, so I'm not worried about that," the former Barcelona midfielder said.

"I know as a sportsman how difficult it is to win everything one year and then win again. We are just going to fight against one of the best teams in Europe (Arsenal) and then will we see the level."

Bayern thrashed Freiburg 4-0 in the Bundesliga on Saturday to extend their unbeaten league run to 46 games. Their only loss in this season's Champions League group stage came at home to Manchester City, with qualification already assured.

France winger Franck Ribery will miss the match in London with a buttock injury and fellow midfielder Xherdan Shaqiri, who scored twice against Freiburg, will miss out with a thigh strain.

Arjen Robben, who scored the winning goal in Bayern's 2-1 win over Borussia Dortmund in the Champions League final last season, is fit.

"Especially after last season where we won everything I think it has been good that a fresh wind came in," the 30-year-old Dutch winger said.

"As players we had to be focussed from the first day onwards and go with this new coach, and his new plan.

"We had a great result last year but it's going be a very different game. We're going to try to play our own game and try to win again."
Follow Emirates 24|7 on Google News.