Beckham also lines up for England job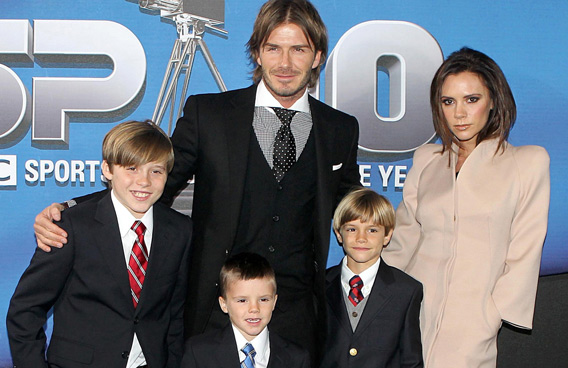 Harry Redknapp is already the favourite, and even David Beckham is in the mix.
A day after Fabio Capello resigned as coach of England's national team, British bookmakers installed Redknapp as the man most likely to take the job.
Former Chelsea manager Jose Mourinho is also among the candidates, along with interim England coach Stuart Pearce, Roy Hodgson, Guus Hiddink, Martin O'Neill and Arsene Wenger. Beckham, who recently signed a contract extension to play with the Los Angeles Galaxy, is a long shot but still among the names being thrown about.
Whoever it is, an English or British coach is preferred following the Italian's exit.
"There is a preference for an English person or a British person, but in the end we want the best person,'' Football Association Chairman David Bernstein said Thursday. "Clearly an English or a British person would have a good start of the matter.''
The FA said it would start drawing up a shortlist of candidates on Friday, and Redknapp is sure to be high up on the list - especially after the Tottenham manager was acquitted of tax evasion charges on Wednesday.
Redknapp, however, wasn't ready to jump at the chance just yet.
"I haven't even thought about it,'' Redknapp told Sky Sports News as he arrived at Tottenham's training ground on Thursday. "We have a big game on Saturday (against Newcastle).''
Redknapp, who coached Portsmouth to the FA Cup title in 2008, has led Tottenham into third place in the Premier League this season and already has the backing of England players Wayne Rooney and Rio Ferdinand.
"Harry Redknapp for me,'' Rooney wrote on Twitter.
Ferdinand added: "Harry Redknapp would be my choice by a distance.''
Both Manchester United players also called for the next coach to be an Englishman, a topic on the lips of just about every football fan in the country since Capello's decision to quit.
Sven-Goran Eriksson was the first foreigner to take over England's national team, but the Swede left after the 2006 World Cup despite three straight quarterfinal appearances at major tournaments. He was replaced by Steve McClaren, an Englishman who failed to qualify the team for the 2008 European Championship.
Despite the talk, one English coach has already ruled himself out.
"As an Englishman, I am proud to be in that sort of frame, but it's not for me and I will make that quite clear,'' Newcastle manager Alan Pardew said. "I am not even in the running as far as I am concerned.''
Pardew, however, agreed with the push to give the job to Redknapp.
"I do hope it goes to an Englishman, just on a personal level,'' Pardew said. "I think that's important this time, and I really, really hope that Harry and Spurs and everybody sorts themselves out and can do it in a manner in which it works for everybody.''
Until the FA appoints a permanent coach, Pearce will lead the team for a friendly against the Netherlands at Wembley on Feb. 29. But after that, coaches like Mourinho and Hiddink will be back in the fray.
"Everyone knows that I liked being in England and that England will one day have to be my natural destination,'' Mourinho, who coaches at Real Madrid, said late last year.
Mourinho is renowned for dealing with high profile players but, like Capello four years ago, has no previous international experience. Hiddink, however, could make England his sixth national coaching job after spells with the Netherlands, South Korea, Australia, Russia and Turkey.
The biggest outsider is Beckham, who would probably rather be playing for the team at Euro 2012 instead of coaching.
Pearce interim England coach after Capello quits
The English Football Association has appointed Stuart Pearce as the interim coach of the England team following Fabio Capello's resignation.
While the European Championship is still four months away, England has a friendly against the Netherlands on Feb. 29, which Pearce will take charge of.
The 49-year-old Pearce, a former Manchester City manager, runs the British Olympic and England under-21 teams.
Capello quit Wednesday, angry that he had not been consulted by the FA over its decision to strip John Terry of the captaincy.
Follow Emirates 24|7 on Google News.