Ben Arfa to be sued for defamation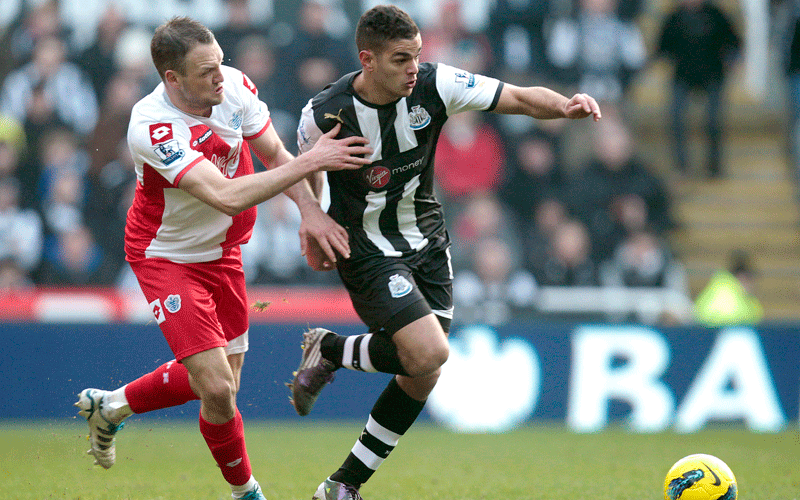 Soccer player Hatem Ben Arfa is to be sued for libel after saying he was press-ganged into joining a sect by French singer Abd al Malik, the artist's lawyer said on Tuesday.
"A complaint will be filed," Isabelle Weckstein told Reuters, adding that Al Malik's manager, Fabien Coste, was also suing the Newcastle United forward.
Ben Arfa said in an interview with the L'Equipe newspaper on Monday that Al Malik and Coste had tried to force him into a muslim fraternity - "like in a sect".
Vows no more bad boy days
Hatem Ben Arfa insisted Monday that his days as the bad boy of French football are behind him as he looks to rekindle his career with Premier League side Newcastle and Les Bleus.
The 24-year-old winger has begun to impress with Newcastle after returning to action after almost a year on the sidelines with a double leg fracture, scoring in last week's FA Cup third round win against Blackburn.
"It did me good not to be seen for a year," Ben Arfa told French daily l'Equipe.
"It just gave me time to move on and mature.
"It's my only fear now, not having enough time to do all that I want to achieve, not being able to show what I'm worth. Because I've wasted a lot of time!"
A product of the national football academy at Clairefontaine, near Paris, Ben Arfa had been hailed as a future hope of French football before gaining a reputation for being difficult during his time with Lyon and Marsille.
"I did terrible things during my career, which weren't normal or morally good," admitted Ben Arfa, the son of Tunisian immigrants in France.
"It happened everywhere I went, in Clairefontaine, in Lyon. Since I was very small I've been very impulsive, I fought all the time.
"With hindsight, I understand that I could have been perceived as someone too sure of himself. I gave off negative vibes, I had bad energy."
He recalled how while playing for Marseille in 2008 he even refused to come on as a substitute against PSG because he was angry at being on the bench, a thing he would not dream of doing at Newcastle under coach Alan Pardew.
"I'm always frustrated when I'm not playing but instead of clashing with the coach like before I let it go because I know I'll lose.
"I'm going to submit to his (Pardew) authority ... I'm not going to go looking for a fight. My time will come. I have to be patient."
Ben Arfa put his new-found serenity down to his Muslim faith as he looks to fight his way into the France team.
"I want to make the fans, the French people happy. I no longer see things in a black way, but positive. Today I can look at myself in the mirror," he added.
Follow Emirates 24|7 on Google News.