Berlusconi under fire for calling Balotelli 'little black boy'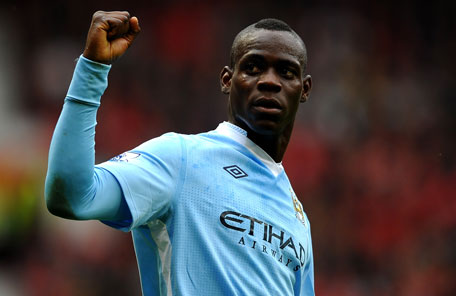 AC Milan vice-president Paolo Berlusconi has landed the Serie A giants in hot water after making a racist remark days after the unveiling of new signing Mario Balotelli.

A video clip posted on Italian media websites shows Berlusconi, the brother of club president and former Italy prime minister Silvio Berlusconi, making the comment while flanked by a group of male companions.

"And now let's go and watch the little black boy of the family, the crazy head," the vice president says in the video posted on Tuttosport (www.tuttosport.com) and other Italian news websites, including La Repubblica and Corriere TV.

"All the young ladies are invited as well - you can even have a chance to meet the president,"
Berlusconi added, directing the comment off-camera and raising a few chuckles from onlookers.

Italian media said Berlusconi made the comment on Sunday at the end of a political meeting in Varedo, near Milan.

Balotelli, who was transferred from Manchester City last week, made his debut for Milan on Sunday and scored both goals in their 2-1 home victory over Udinese.

Internet users expressed disgust at Berlusconi's comment in online chatrooms.

"The idiot ... family, to say the least," wrote one user on a discussion board on Tuttosport's website.

The remark comes a month after Silvio Berlusconi defended his players for walking off the pitch during a friendly match against lower division team Pro Patria, when Ghanian midfielder Kevin-Prince Boateng and two of his team mates were subject to monkey chants and jeers from opposition fans.

Balotelli, born in Sicily to Ghanaian parents, suffered similar taunts during Euro 2012 and in Italy, where racism remains a deep-seated problem and authorities have long been criticised for not doing enough to stamp it out.
Follow Emirates 24|7 on Google News.