Empty Arsenal seats, but Wenger still pulls The Ox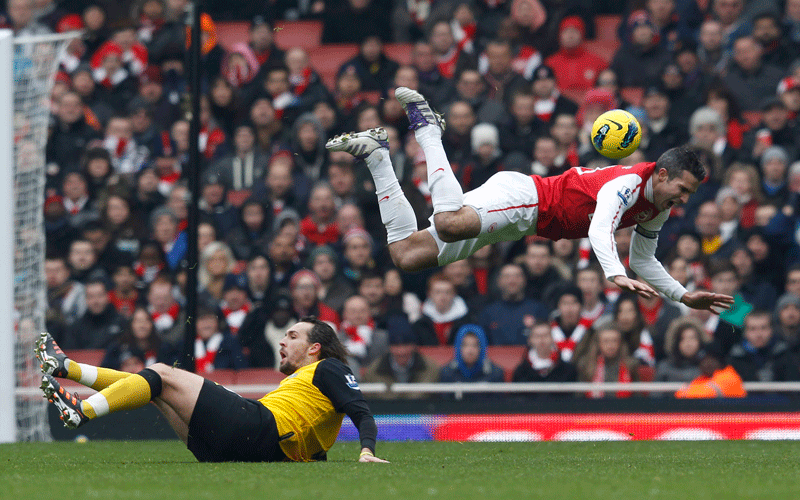 Arsenal won – quite easily, against 10-man Blackburn Rovers, who from the first minute, seemed to have not turned up for the game.
However, it will be the empty seats at the Emirates stadium – not seen for a long time, and manager Arsene Wenger's replacing Alex Oxlade-Chamberlain when the mesmerizing young winger was on a hat-trick that may well leave several Gunner fans still worried.
Wenger drew the wrath of the normally pliant and patient Arsenal fans when he replaced the in-form Alex Oxlade-Chamberlain against Manchester United, only for Arsenal to lose the game by 2-1.
However, Arsene Wenger brought on Gunners legend Thierry Henry to replace Alex Oxlade-Chamberlain this time – a move which may have muted any boos, given that the Gunners legions would not want to be seen booing Henry.
While it was business as usual for Robin Van Persie who's hat-trick led the 6-1 rout, it was Alex Oxlade-Chamberlain who stole the limelight with two goals and some superb trickery, much to the delight of those fans who had bothered to turn up.
Wenger may have silenced the critics for now, but only a Champions League place will help him silence them for good.
Alex Oxlade-Chamberlain may be his new trump card – if only he keeps him playing.
Wenger could well have taken RVP, who already scored his hat-trick off and left Alex Oxlade-Chamberlain with a chance of scoring his.
Alex Oxlade-Chamberlain will have to wait another day.
Follow Emirates 24|7 on Google News.