Fernandes hits back after sacking Warnock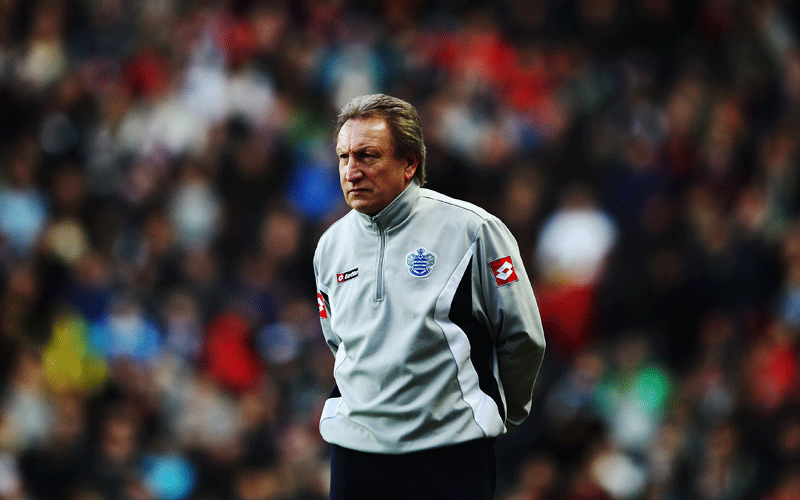 Queens Park Rangers owner Tony Fernandes has defended himself on Twitter after fans attacked the Malaysian businessman for sacking manager Neil Warnock.
Fernandes dismissed Warnock on Sunday, with the west London side just a point above the Premier League relegation zone and without a win in their last eight league matches.
However, many supporters felt veteran English manager Warnock should have had more time to turn the club around especially as last season he led them back to the top flight after a 15-year absence.
Responding to one angry post, Fernandes said: "Easy to call me an idiot. But its (it's) harder to make decisions. (It) may be the wrong one and ill (I'll) be the idiot and ill (I'll) go but at least ill (I'll) stand up and be counted."
And in another Twitter message, Fernandes, also the owner of Formula One's Team Lotus, said: "Not expecting all to be pleased but as a leader I have to make decisions.
"Indecision will kill everything. Time will tell if its (it's) the right decision," said Fernandes, who made his name by buying and then reviving the fortunes of airline Air Asia.
Not all the Twitter traffic directed Fernandes's way since Warnock's sacking has been criticial and, responding to a message of support, he said: "Thank you. I apologise to the fans I have upset by this decision and I thank all of those who are keeping the faith."
Meanwhile QPR chief executive Philip Beard said Monday they wanted a new manager in place before this weekend's match away to Newcastle.
Beard, however, refused to confirm the identity of any of the candidates even though former Blackburn, Manchester City and Fulham boss Mark Hughes has emerged as a favourite with several leading British bookmakers.
"I can't confirm anything, what I can tell every QPR fan is that we're working extremely hard to bring in the right person to build some stability at the club and then build for the future," Beard told BBC Radio Five.
"We've talked to a lot of people in the game. We've got to get the decision absolutely right.
"We've been working very, very hard in the last 48 hours to make sure that we can put in place a structure that we feel can deliver success to Queens Park Rangers, hopefully for this season but certainly beyond."
Beard added: "I'm hoping that in advance of our important game against Newcastle next Sunday we will have somebody in place, to be up at Newcastle."
And he defended the timing of Warnock's departure by saying: "It's not easy at any stage to make a decision like this but we believe it's the right decision for the club and for the fans.
"Results have not been good over the last few months and we're now in the January transfer window, we want to do some business in that window if we can and we think if we bring somebody in now it's the right time.
"We're sitting above the relegation zone, but that's not where we really want to be or hoped to be at this stage of the season and we think that making the change now gives us the best chance of staying in the Premier League this season and then really kicking on and building the club in the future."
Follow Emirates 24|7 on Google News.