Forget Mourinho… is it Guardiola for Arsenal?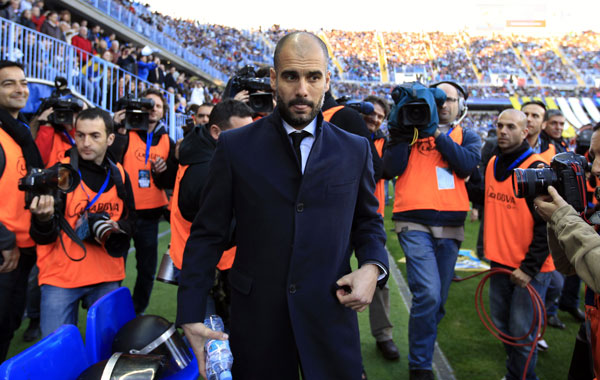 It may well be Arsene Wenger after all, given the Arsenal board's reluctance to let go of the French manager of the club.
However, another trophy-less season and the Gunners fans will not wait any more.
Real Madrid will be happy to take Wenger from Arsenal according to recent media reports.
Hard-core Gunners do not want to see current Madrid coach Jose Mourinho striding on to the Emirates – destroying their beautiful style of playing football.
Former Gunner Ian Wright led the calls for 'no way Jose' in a recent column in the British press.
However, news today that Barcelona coach Pep Guardiola might be looking for a new challenge will put Arsenal on alert.
After all, who better than the man who plays the way Arsenal play – except that he wins. Many, many trophies.
Pep Guardiola admitted on Tuesday that he has still not decided whether or not to prolong his contract with the European champions beyond the end of the current season.
"I'll decide about the (contract) extension and when I do, I'll tell the president (Sandro Rosell) and (sporting director) Andoni (Zubizarreta)," Guardiola said at a press conference.
"But I've not decided yet. When I know, they'll know too."
Guardiola, 41, has been coach of Barcelona since 2008, during which time he has led the Catalan club to 13 major honours, including three La Liga titles and two Champions League crowns. With inputs from
Follow Emirates 24|7 on Google News.