Henry hoping to extend Arsenal record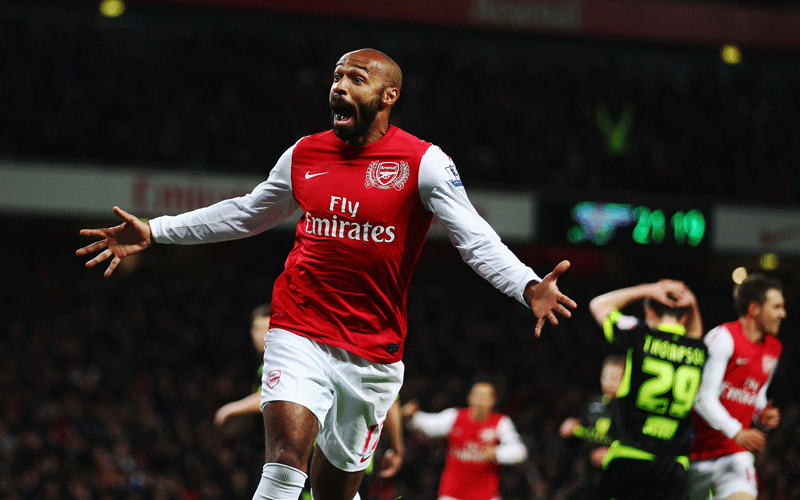 Thierry Henry is determined to extend his Arsenal goalscoring record after making a fairytale return for the Londoners in the FA Cup victory over Leeds.
The 34-year-old delighted the Emirates on Monday by scoring the winner in his first game since rejoining the Premier League giants on a two-month loan deal from the New York Red Bulls.
Henry, Arsenal's all-time leading goalscorer who recently had a statue erected outside the Emirates in his honour, is now hoping to add to his tally as the Gunners battle on three fronts.
"I never thought I was going to play for Arsenal again or score a winner," Henry said. "I love the club and I hope I can do more.
"I hope it won't be the last one. The feeling I had when I scored was amazing."
"I rejoined the club as a fan; before I wasn't. Scoring a goal when you support the team, now I know how some of the guys who played for Liverpool or Man United or Chelsea felt when they scored a goal for the club they support.
"When it comes to Arsenal something happens with me, sometimes in a bad way, but most of the time in history in a good way."
Arsenal manager Arsene Wenger described Henry's return as a "little bit of a dream."
"It was a little bit of a dream, because it was a story about football you would tell some young children," Wenger said. "Unfortunately it is not often like that in our game, but sometimes it happens."
Follow Emirates 24|7 on Google News.