India could host World Cup 2026: Blatter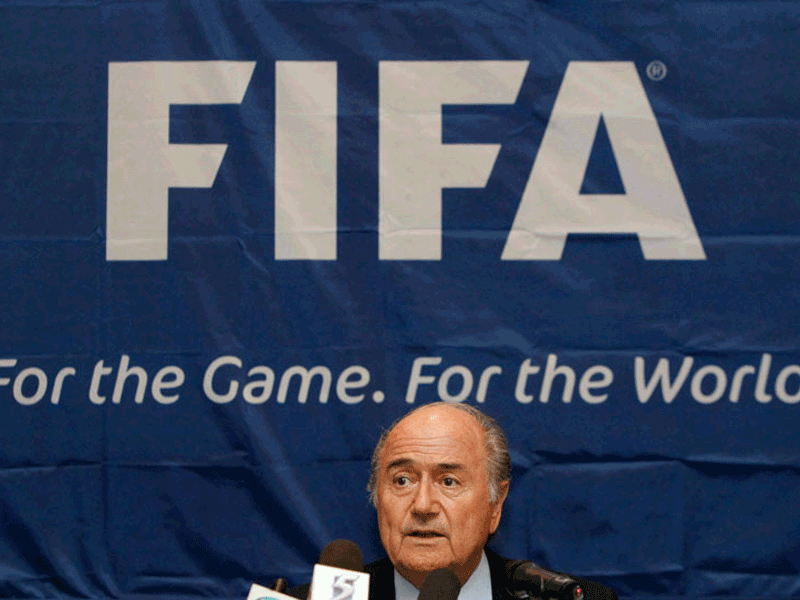 On an obvious mission to take football to hitherto under-played territories, Fifa President Sepp Blatter now thinks that India could be a fit case to host World Cup 2026.
After shocking the sports world by backing the quest of Qatar to host the 2022 edition – which it eventually won on massive support from Fifa members across the world – Blatter told a British newspaper that he would back India to host the Cup four years after the Doha tournament.
"If we have to identify new territories where football can be a better part of life, then definitely it is the subcontinent, India, where they have 1.2 billion people. India is a real power," Blatter was quoted as saying in the newspaper report reproduced by Times of India.
He said the 1.2 billion Indians are a massive market for the highly popular game.
However, the Indian media report raised doubts if Fifa would keep the Cup in Asia after Doha. Besides, it says, Blatter himself would not be around in Fifa to pitch for India's case.
Currently ranked 142, India played its first Asian Cup match in Doha on Monday only to be thrashed 4-0 by Australia.
While India was a football powerhouse at the Asian level in the 1940s and 1950s, the team was unable to participate in the 1950 World Cup when the rest of the teams played with boots on but India were still playing barefoot.
India coach supports idea
India coach Bob Houghton on Wednesday welcomed the idea and said it would "force development of football infrastructure" in the South Asian country.
In Doha, Qatar, with the Indian team participating in the ongoing Asian Cup 2011, Houghton told Press Trust of India news agency that awarding the World Cup to India would lead to "investment" in the game. He had always lamented the lack of quality infrastructure for football in India.
"I don't know when India can be ready to host the World Cup. Infrastructure is the problem but I think you can argue that awarding the World Cup could be a good idea as it could force development of football infrastructure in the country. That may lead to investment in infrastructure. But beyond that I don't know," said Houghton ahead of India's second Asian Cup match against Bahrain here on Friday.

The news agency quoted him as saying India could start with small sized stadiums like the Al Saad Stadium in Doha where India played Australia, and think of hosting Asian Cup in the near future. He said four or five such stadiums would be sufficient to host such tournaments.
The British national is on a contract to coach the Indian national team till 2013.
Follow Emirates 24|7 on Google News.