Kuyt saves Liverpool with winner over Man United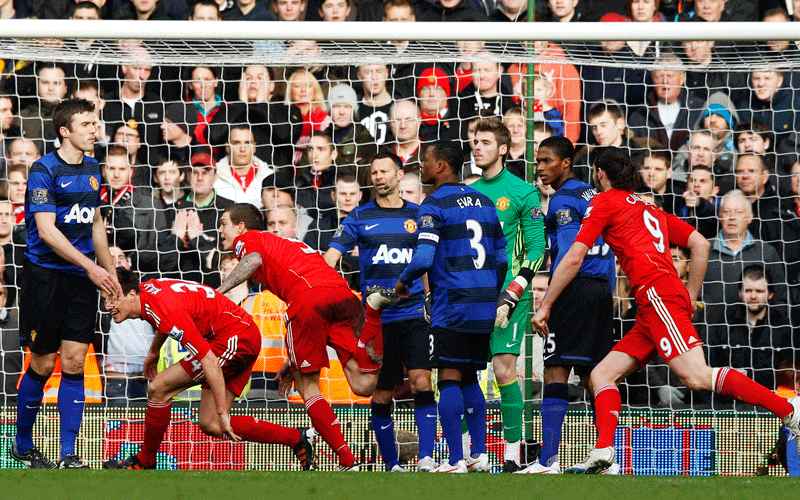 Substitute Dirk Kuyt struck two minutes from time to give hosts Liverpool a 2-1 FA Cup fourth-round win over Manchester United on Saturday with visiting captain Patrice Evra being booed throughout and making a mistake for the goal.
United left back Evra was given a hostile Anfield reception after the Frenchman's involvement in a spat with Liverpool's Luis Suarez in October, which led to the Uruguayan's current eight-match ban for racial abuse.
Liverpool, still missing the verve offered by forward Suarez, took the lead on 21 minutes when Daniel Agger headed in a corner which struggling United goalkeeper David De Gea failed to collect after being deliberately crowded out by the hosts.
United, without the injured Wayne Rooney, hit back through a crisp strike inside the near post from Park Ji-sung on 39 minutes and the visitors had other good chances.
However, Liverpool had the last laugh. Andy Carroll flicked on the ball to leave Evra out of position and Dutchman Kuyt slammed in when De Gea could again have done better.
Liverpool were joined in the fifth round by Chelsea who won 1-0 at Queens Park Rangers earlier in another game where racist abuse allegations clouded the affair.
Follow Emirates 24|7 on Google News.