Latest January transfer news: Chelsea alert? Pep's Barcelona tip for Man Utd's De Gea fumble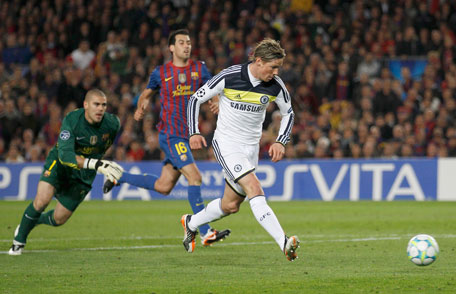 When Pep Guardiola offers a tip, teams should listen.
Especially teams that have goal-keepers that don't make small mistakes. Manchester United and David De Gea have enjoyed a patient relationship.
But De Gea moved into the 'red' zone with his clanger against Sunderland, costing United their only chance for a title this season.
For all the support he has received and the belief that Sir Alex Ferguson and the great Peter Schmeichel have shown in him, being prone to making 'costly' mistakes is a habit goalkeepers cannot afford to have.
This is why, perhaps, David Moyes, who seems to be in Germany every other day as the January transfer window winds down, should heed Bayern Munich Pep Guardiola's transfer tip.
Guardiola has recommended his old club Barcelona should snap up German goalkeeper Marc-Andre ter Stegen as a replacement for Victor Valdes.
Of course, where Valdes goes could start a transfer rush all of its own, with Chelsea's Petr Cech ageing, Manchester City's Joe Hart not in the best of form and Arsenal could always do with a keeper of his experience.
Guardiola is a big fan of Borussia Moenchengladbach's 21-year-old goalkeeper and has said Barcelona should sign him at the end of the season when Valdes's contract expires.
"Ter Stegen is one of the best goalkeepers in the world," said Guardiola after Bayern's 2-0 win at Gladbach on Friday night.
"He is very good with his feet and if Barcelona sign him, I could only congratulate them."
If a keeper is good enough for Barcelona then surely, Old Trafford should be interested.
Guardiola, who won 14 trophies with Barcelona in four years at the helm, has steered Bayern 10 points clear in the Bundesliga on his first season in charge.
Ter Stegen had a busy night in the Gladbach goal against Guardiola's side with Bayern firing in 24 shots.
He produced a string of good saves and admitted he was pleased by Guardiola's praise as rumours of his end-of-season transfer to Barca grow stronger.
"That's great praise from a great coach. This is an honour for me and is immensely pleasing," he said after team training on Saturday.
Born and raised in Moenchengladbach, Ter Stegen has made it clear he does not want to extend his Borussia contract which expires in June 2015.
Gladbach would need to sell him at the end of the season or lose him on a free transfer.
Despite the rumours linking him to Barcelona, he received warm praise from Gladbach fans against Bayern.
"The way the fans received me was world class, that's important for me," said Ter Stegen, who made three appearances for Germany last year.
"I come from Moenchengladbach and have always given my all for the club.
"It's nice that the fans respect my decision."
Ter Stegen only said he is "looking forward to whatever happens now", when asked directly about a move to Barcelona once his contract expires.
Follow Emirates 24|7 on Google News.