Man Utd transfer latest: Yaya Toure opens door for 'Tevez revenge' move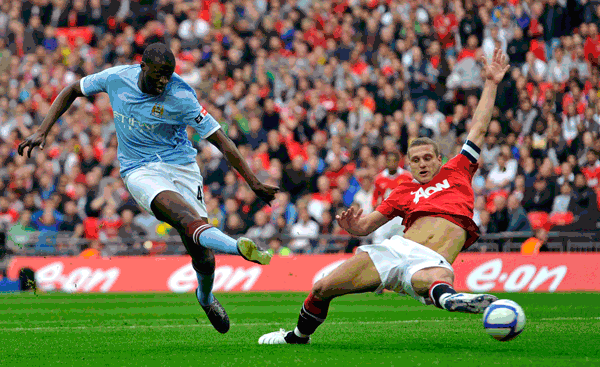 Yaya Toure gave Manchester City the title last season. He gave City the belief, the engine room, the finish and the flair.

Now, he may be done. In an interview with CNN https://edition.cnn.com/2015/01/16/football/yaya-toure-african-cup-of-nations-manchester-city/

"I don't know (if I'll stay). I'm at City. City is a great club where I've achieved lots of things.'

Toure's brother Ibrahim tragically died and since then the Ivorian has been a shadow of what he was last season.

The experts and pundits in the English Premier League have jumped on him, saying the City have been carrying him for most of the season.

Barcelona fans want him back. But should Toure decide to move, across town to the Red half of Manchester is going to be the big draw – the biggest.

Ever since Carlos Tevez moved from Red to Blue, the United faithful have been itching for a similar 'revenge' move.

Should Toure decide to move, Louis Van Gaal, itchy as he seems right now in the January transfer window, will surely look at bringing the Ivorian to Old Trafford.

Both Michael Carrick and Daley Blind together, at the top of their game, cannot match Toure at his best.

Gareth Bale? Maybe. Cristiano Ronaldo? Probably. Lionel Messi? Unlikely. Yaya Toure? That is a possibility.
It is not the first time Toure has been vague on the subject but City manager Manuel Pellegrini has no concerns about it.
The Chilean said: "I think Yaya is 100 per cent committed with our team and with this team. I don't have any doubts about that."
When pressed further Pellegrini, speaking at a press conference to preview the Arsenal game, acknowledged circumstances can change but presently has no doubts and insists there is no link to last year's issues.
He said: "I don't think any of us know what will happen in six months more. We don't know where you can be, we cannot know what will happen in the future
"But it's not a problem with his commitment. You can't link one thing with the other. I repeat, Yaya is very happy here. His commitment with our club is not a problem."

Follow Emirates 24|7 on Google News.