Much more to come from on-fire Anderson: Pellegrini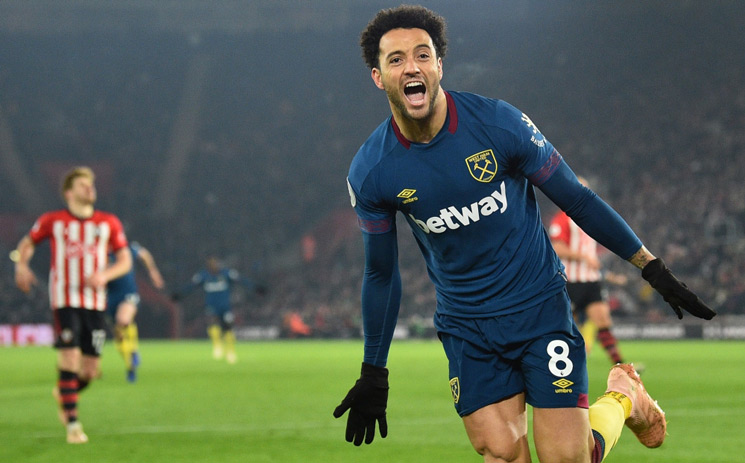 Felipe Anderson may have scored seven goals in his last nine matches for West Ham, but Hammers manager Manuel Pellegrini claims he is still adjusting to the Premier League and has not fully hit his stride.
The 25-year-old Brazilian midfielder - who signed from Serie A outfit Lazio for a reported £36 million ($45.5 million) in the summer - scored a brace for the Hammers as they came from 1-0 down to beat Southampton 2-1 on Thursday.
Pellegrini, whose side have recovered from a woeful start in losing their first four Premier League matches to rise to ninth in the table, said Anderson will become even more of a menace as he becomes more accustomed to the demands of English football.
"Well I always say that Felipe's still learning the Premier League," said Pellegrini.
"It's not easy for a midfielder to score eight goals in the first half of the season. I'm sure he will continue improving in the second half of the season."
Pellegrini, who like Anderson is in his first season at West Ham, is not prepared to fix a target as to how high the club can finish this season.
They are just five points off sixth-placed Manchester United entering the second half of the campaign, but 11 adrift of Arsenal who are fifth.
"That we could finish the first half of the season with 27 points after our start, that's very good for us," said the 65-year-old Pellegrini.
"But now we need to improve and to have that ambitious, winning mentality.
"Now we start the second half and we'll see where we can go."
Follow Emirates 24|7 on Google News.