'Nervous' O'Leary feeling heat after loss to Al Dhafra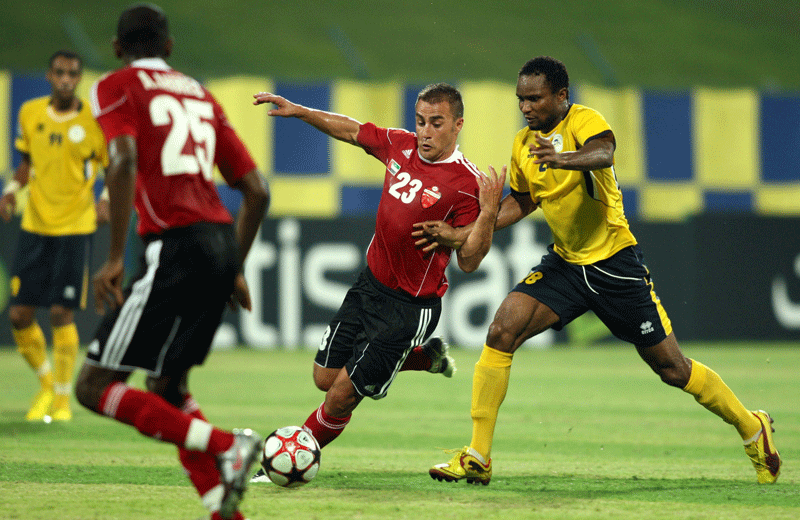 Former Leeds and Aston Villa manager David O'Leary may be under pressure after Al Ahli suffered a shock defeat away to Al Dhafra in their opening match of the Etisalat Pro-League last week, but he is not buckling under the weight of expectations or pressing the panic button.
Just six weeks into the job, it is still early days for him to even consider cracking the whip or ringing in the changes simply because he hardly knows what he has inherited. It is understandably a learning process for the former Arsenal legend who has been tasked with basically restructuring the Dubai club during a next three-year period.
"Yes I was disappointed in what I had seen last week in my first game. I personally think they (Al Ahli) are a much better team than what they played last week. I don't know how better they are than the rest. Only time will tell," he said when asked whether the loss came as a shock to him personally.
He shrugged it off by pointing out that he had no clue about the opposition or even about his team for that matter. "I did not know what we were facing last week. It's not your team because all the team has been brought in for you. You've got to assess from last week. I won't speak about individuals. I believe you win as a team and you fail as a team," said O'Leary.
"I don't know whether the lads were taken in by the occasion. Did they get the diet right because of fasting and everything else and the heat up there. That's a new thing to me," he added.
"I don't want to be in here dictating and telling people the rights and wrongs. I would have hated being an athlete which I was for a long time, having to do fasting and actually play football and train," he said.
However, he admitted being nervous before the first game of the season. "When you are going into Premier League which you have been in all your life, you know what you are facing. I was starting off last week and I did not know the team we were playing. You don't get the other team sheet back to have a look. They don't allow it here. You don't know what the other team is until you get out on the pitch. I found that one very strange," said O'Leary.
He also found it a bit hard to digest that the league wasn't started after Ramadan. "I think it must be hard for all the teams not only Al Ahli. Fasting all day and then get something to eat, let it digest and then start your training at 10 in the night. I can't wait to get back to more normal ways," he said.
He conceded it was not the issue for the game last week. "Al Dhafra won fair and square. They were a better team by a mile last week," said O'Leary.
"However, I thought first 20 minutes we could have scored a few goals and dominated. But after that we had to thank the goalkeeper for keeping us in the match. The goalkeeper turned out to be the best player. I don't like my goal keeper to be the best player because that tells me my goalkeeper had a lot of work to do."
On the eve of their first home match of the season against Al Wasl, O'Leary said he was preparing for the long haul. "I liked what I had seen of them in a tournament. They were big, strong players and I wasn't surprised when they beat Al Wahda last week. They are going to be strong for the season," he predicted.
Asked whether he feel under pressure to deliver, he said: "Any game we go into is pressure. If you ask any coach anywhere in the world there is always pressure. I've never actually gone into a game where there is never any. That's what the industry is."
Follow Emirates 24|7 on Google News.