New injury blow for Arsenal's Wilshere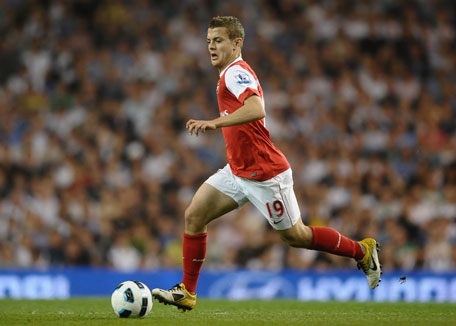 Arsenal midfielder Jack Wilshere has suffered a second stress fracture on his injured ankle but has not been ruled out of the remainder of the season, the Premier League club said on Wednesday.
Wilshere tweeted: "I can confirm I have a stress fracture but it is not in the same area as my first injury which has healed very which I am happy about...
"I have developed a stress fracture in the Heal (heel) now and I don't want to put any time scale on it as I do not know how long it will take...
"I will update you more in a couple of weeks when I know more!"
Arsenal manager Arsene Wenger confirmed last week that Wilshere had suffered a "little setback" in his recuperation from injury but did not go into details.
However, Arsenal on Wednesday confirmed that the 20-year-old midfielder had succumbed to another, smaller stress fracture in the same right ankle.
"The club can confirm Jack Wilshere has a small stress fracture to his right foot, however it is not accurate to state he has been ruled out for the remainder of the season," an Arsenal statement said.
"The injury is in a different area to his previous surgery and it will be reassessed in around two weeks' time by our medical team and medical experts, who have worked together throughout Jack's recovery.
"This is a recognised complication of a complex rehabilitation process and of critical importance, Jack's initial injury is recovering well."
Wilshere, expected to be a key figure in England manager Fabio Capello's plans for Euro 2012, has not played for Arsenal this season after picking up the injury last summer.
Follow Emirates 24|7 on Google News.