Neymar blocked from using jet, yacht worth almost $50m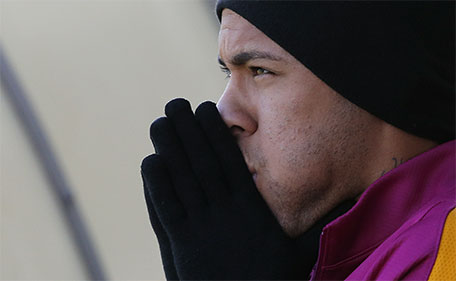 A federal court in Sao Paulo has blocked Barcelona striker Neymar from using almost $50 million worth of assets - including a yacht, a jet and properties, officials told Reuters on Tuesday.
The move was taken as the 24-year-old Brazilian is accused of tax evasion between 2011 and 2013.
The court froze 188.8 million reais ($46.7 million) in assets last September but Neymar had been free to use those assets until now. Officials also corrected the amount to 192 million reais ($47.5 million).
"Official documents were sent to several entities such as port authorities, offices that register properties, and civil aviation authorities (so that Neymar no longer has use of these assets)," the judge said in a statement sent to Reuters.
An appeal to block the footballer's future earnings was, however, rejected, officials said.
Among the assets frozen are three companies of which he and his father are the principal owners. Prosecutors accuse Neymar of setting up companies as fronts in order to pay a lower rate of tax.
Neymar is accused of not paying 63.3 million reais ($15.7 million) in taxes between 2011 and 2013. The judge froze three times that amount for security reasons and to cover potential interest and fines, according to a judicial order explaining the seizure.
Neymar's total assets were given as 244.2 million reais ($60.4 million).
Neymar has denied any wrongdoing.
Follow Emirates 24|7 on Google News.