Qatar Holding tables £1.5bn bid to buy United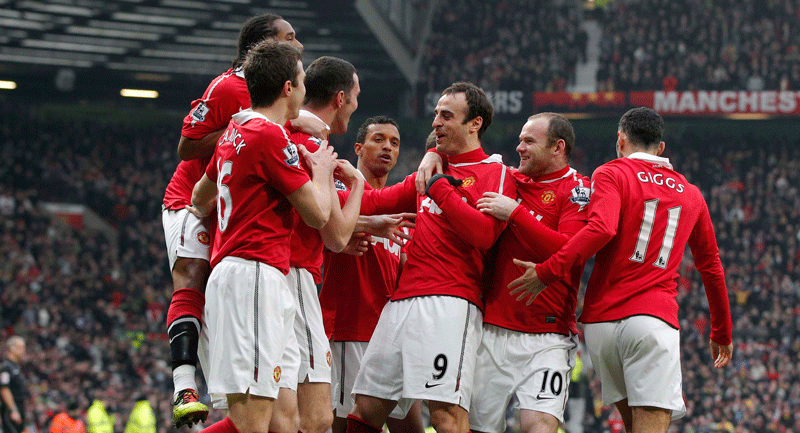 Qatar Holding have made a formal bid to acquire debt ridden English Premier League club Manchester United from its American owners, it has been reported.
"A Middle Eastern sovereign wealth fund, believed to be Qatar Holding, has made a £1.5 billion offer to take the Manchester club from the Glazer family," according to a report in the British newspaper Sunday Times.
The reports claimed United's current owners, the American based Glazer Family, had opened talks with the group but the deal failed to materialise as they were seeking £2 billion.
But United have denied the reports, again insisting club is not for sale.
Qatar Holding, who bought Harrods last year, is an an indirect subsidiary of Qatar Investment Authority and is run by Sheikh Hamad bin Jassem bin Jabr Al Thani, Prime Minister of Qatar.
The Glazer Family bought United in 2005 for £790million.
Once the richest club in the world, United was taken over in 2005 by the American Glazer family, who had to borrow heavily to buy the team.
The club's CEO David Gill acknowledged recently that they have debts of over £500 billion.
"We have got debt that we didn't have before. The debt levels we have got are roughly £500 million in bonds," he said.
Qatar Holding has ambitious plans to expand its influence in football following the Fifa decision to award the hosting of the 2022 World Cup, having become the first sponsor of Barcelona's team shirts in a £125 million deal in December.
The future of United was thrown in doubt after a club official said its American owners Glazers will sell the club, British newspaper The Sun reported earlier.
"It's no secret that, at some time, the family will sell," Old Trafford non-executive director Mike Edelson revealed.
Follow Emirates 24|7 on Google News.