Real Madrid Academy opens its doors in UAE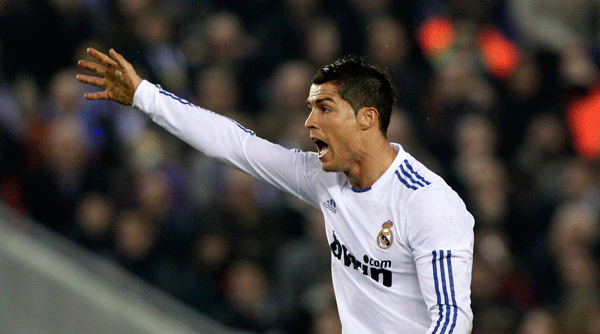 The Real Madrid Foundation for Social Sports Academy in the UAE has been inaugurated under the patronage of Sheikh Omar bin Zayed Al Nahyan, Deputy Chairman of the Board of Trustees of the Zayed bin Sultan Al Nahyan Charitable and Humanitarian Foundation and President of Baniyas Sports Academy, and in the presence of Florentino Perez, President of Real Madrid Football Club,
The establishment of the Academy is a result of the agreement that was signed between Sheikh Ahmad Bin Zayed Charitable and Humanitarian Foundation and Real Madrid Foundation to advocate a healthy lifestyle among the UAE youth through the practice of sports and wholesome diets.
The UAE was also announced as the host of the Regional Training Congress for the Real Madrid Academies. Coaches from the UAE, Jordan and Saudi Arabia will attend the congress that will be held at the premises of the Real Madrid Academy in the UAE starting Wednesday.
In his speech on the inauguration, Wael Tawil, CEO Baniyas Holding, said: "With the aim of promoting sports values as an educational instrument in the youth's development, Baniyas Holding continuously seek new ways of improving our fellow UAE Nationals' quality of life. The efforts of the academy will be employed for the benefit of stimulating all cultural aspects related to sports, forming local talents and preparing them for a bright future; thus, promoting sports among the Emirati Youth as part of a healthy lifestyle and asserting the UAE's position as a regional sports hub."
President of Real Madrid Club Florentino Perez, said: "For us, across this solidary network that Real Madrid Foundation extends all over the world, there is strategic and priority the development of this project in the countries of Middle East. We have initiated this expansion in Jordan, have continued in Saudi Arabia and now we have the great satisfaction of being present in Abu Dhabi, the capital of Emirates. Here we are going to start a school partner sports in that 400 children are going to take part."
The Real Madrid Academy in the UAE will establish the supervisory, coordination, and evaluation mechanisms which ensures the perfect functioning of sports schools belonging to Baniyas Sports Academy carrying out training activities for schools' monitors in Spain or the UAE.
On the other hand, Baniyas Sports Academy will be committed to manage the sports facilities and social integration sports schools and provide them with the necessary qualified monitors and teachers. It shall also provide an annual action plan for each season, detailing the activities that will be offered to the male and female students between the ages of 6 and 17.
Follow Emirates 24|7 on Google News.