Sexwale 'open to negotiations and alliances' in Fifa presidential vote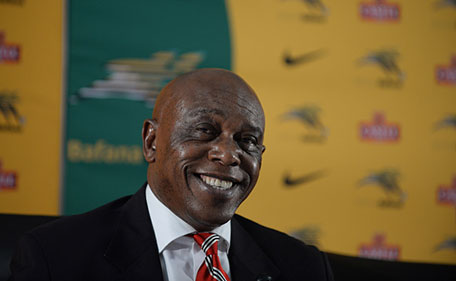 South African Fifa presidential candidate Tokyo Sexwale said on Monday he is a realist who is "open to negotiations and alliances" ahead of Friday's vote in Zurich.
Sexwale, whose campaign has failed to gain traction, is the first candidate in the process to suggest he could be interested in striking a deal.
The millionaire businessman is up against Asian Football Confederation president Sheikh Salman Bin Ebrahim Al Khalifa, former Fifa deputy general secretary Jerome Champagne, Jordanian Prince Ali Bin Al Hussein and UEFA general secretary Gianni Infantino in the race to become head of world football's governing body.
PROTEST
Fifa presidential candidate Jerome Champagne has protested to football's world governing body about the number of observers allowed into the hall for Friday's election, saying he believed they were working for his rivals.
Champagne said 20 observers' credentials had been given to European ruling body UEFA, whose general secretary Gianni Infantino is running for the Fifa job, and seven to the Asian Football Confederation (AFC), whose chief Sheikh Salman bin Ebrahim Al Khalifa is also a Fifa presidential candidate.
In a letter to Fifa's electoral commission, seen by Reuters, Champagne said the presence of observers from the confederations could unfairly influence Friday's poll because they would have access to the voting delegates.
He told Reuters by telephone that the accreditations he was complaining about were in addition to the eight granted to each candidate and their teams.
A spokesman for the electoral committee said accreditation was in the hands of Fifa, who could not immediately be reached for comment.
SCANDAL
Each of Fifa's 209-member national football associations (FAs) hold one vote at the poll in which five candidates are vying to be elected to lead the global football body out of the worst graft scandal in its history.
Several dozen leading football officials have been indicted in the United States and a criminal investigation is also underway in Switzerland, while Fifa president Sepp Blatter has been banned for eight years for ethics violations.
The Frenchman said there was a clear intention "to swamp the Congress hall with confederation employees able to access the voting FAs and their delegates.
"The list of names of the persons benefiting from these accreditations reveals the presence of most of the members of these two candidates' (Infantino and Sheikh Salman) campaign teams," Champagne said in his letter.
"Considering the gravity of the facts, I hereby lodge an official complaint to the Fifa Electoral Committee and request the cancellation of these unfair and undue privileges given to two of the five candidates."
INFLUENCE
Champagne has long complained that the six continental confederations, who do not vote, hold undue influence over the national FAs.
As long as voting is secret, however, member FAs can ignore their continental body's recommendations without being found out.
Champagne and Prince Ali have expressed concern that voters could photograph their ballot papers to prove who they voted for but Fifa's electoral committee has said voters will be banned from taking mobile phones and cameras into voting booths.
Acting Fifa president Issa Hayatou said in a letter to the member associations on Monday that he was confident this week's Extraordinary Fifa Congress in Zurich would start the process of restoring the global football body's credibility.
"Our responsibility to Fifa and the game is to demonstrate that we - individually and collectively - are committed to: embracing reform, restoring trust, strengthening governance and fostering greater diversity," Hayatou wrote.
"We must ensure that this Extraordinary Congress signals a new dawn for Fifa. This Congress will mark the beginning of the difficult work ahead as we begin implementing reform - bringing the changes to life. I look forward to... seizing the opportunity that has been placed before us."
Fifa is embroiled in a corruption scandal that has led to indictments against several dozen senior officials in the United States. Long-term president Sepp Blatter has been banned for eight years for ethics violations.
Follow Emirates 24|7 on Google News.