Spurs boss cleared of tax evasion charge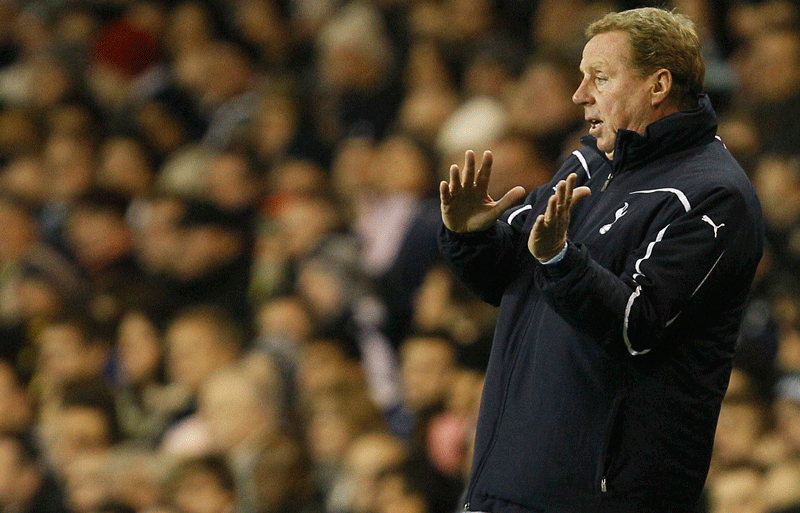 Tottenham manager Harry Redknapp was found not guilty of tax evasion on Wednesday following a three-week trial into allegations he stashed hundreds of thousands of dollars in an offshore bank account.
Redknapp's co-accused Milan Mandaric was also acquitted of charges in dramatic scenes at a packed Southwark Crown Court.
Redknapp and Mandaric hugged each other in the dock following the conclusion of a two-and-a-half-week trial which had seen both men's reputations at stake.
Redknapp, 64, and Mandaric, 73, had denied two counts of cheating the public revenue by failing to declare $295,000 (£189,000, 225,000 euros) stashed in a Monaco bank account.
Prosecutors alleged the money was paid to Redknapp by Mandaric when the two men were manager and owner of Portsmouth respectively as part of a bonus arising from the sale of striker Peter Crouch.
But Redknapp said the money was paid by Mandaric to help with investments in the United States, and that he believed any taxes owing on the amount had already been paid by his chairman.
Redknapp's defence barrister John Kelsey-Fry QC had argued the case against the Spurs boss was "repugnant to all our basic instincts of fairness."
Addressing jurors in his closing remarks on Monday, Kelsey-Fry said there was an "inherent absurdity" in the prosecution's reliance on "primarily despicable" evidence gathered by a News of the World reporter.
Lawyers for Mandaric meanwhile argued the prosecution's claim that the money paid into the Monaco account was a bonus "simply doesn't make sense."
"We say the evidence against him is hopelessly weak," Mandaric's barrister Lord MacDonald told the court.
"In Milan Mandaric's mind this was not money for Crouch, this was Milan Mandaric coming through on money he had promised months before - for a portfolio," the barrister said.


Follow Emirates 24|7 on Google News.