UAE begin Asian Cup campaign today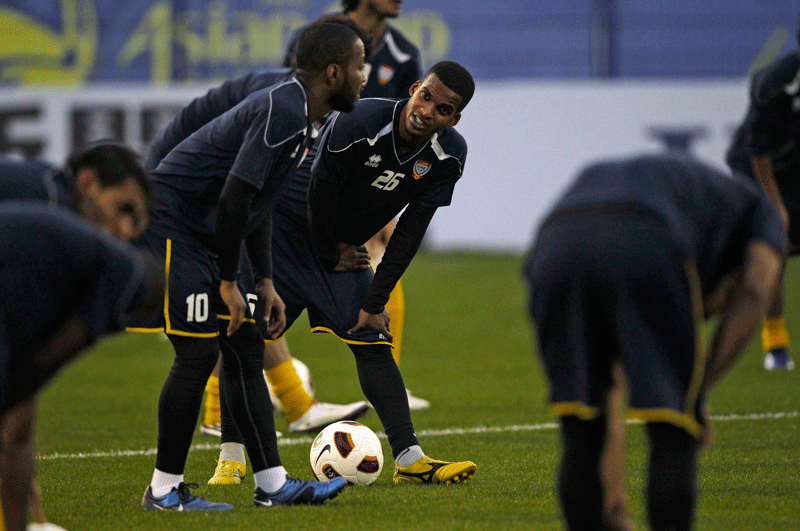 Reclusive World Cup finalists North Korea and 'dark horses' the UAE square off in their Asian Cup openers on Tuesday in a highly competitive Group D.
Kick-off is scheduled for 5.30pm UAE time.
North Korea, who were bundled out of the World Cup without a point, and an up-and-coming UAE, the 1996 Asian Cup runners-up, are bunched in a fierce group that also includes three-time winners Iran and defending champions Iraq.
UAE coach Srecko Katanec said: "In the first place, we are not favourites so we have nothing to lose. I hope our players are not afraid to play football and fight normally for their country."
The 47-year-old, who led his home nation Slovenia to Euro 2000 and the 2002 World Cup and took the UAE job in mid-2009, is hoping to revive the Gulf side, who competed in the 1990 World Cup.
"We're in a very difficult group. The other teams are physically strong and we must find a way to compete against them," he said.
Asked how he felt about his team's 'dark horse' tag, reportedly given by the Iran and Iraq coaches, Katanec replied: "I don't care what other coaches talk about us."
"They don't know what problems and what good things we have," he said. "That's just interesting for the media."
"Our aim is to proceed to the next stage and to do our best to proceed, maybe, to the semifinals or the final," North Korea coach Jo Tong-Sop said on the eve of the match, which marks their comeback to the continent's big stage for the first time since 1992.
"Strong teams like Iran can lose," he said. "We have prepared our players well physically, technically and mentally... We are optimistic."
The North Korean squad, boasting World Cup players such as Japan-born Bochum striker Jong Tae-Se, had a training camp in Egypt and friendlies against Kuwait, Qatar and Bahrain in the lead-up. They beat Bahrain and Qatar 1-0 each.
"In terms of tactics, our players have done well in preparation," said Jo, 51, who took over from Kim Jong-Hun after the World Cup.
North Korea lost only 2-1 to five-time champions Brazil in their opening game in South Africa. But Portugal humiliated them 7-0 before they lost to Ivory Coast 3-0.
Despite their international expeditions and exposure in recent years, Jo was asked several questions at the pre-match press conference on Monday from reporters eager to know more about communist North Korea.
On the advice of organisers he refused to answer if the World Cup squad were subjected to harsh indoctrination on their return home for failing to do better - as was rumoured.
"I don't understand what you mean by that," he retorted when one reporter said North Korean players have limited chances to see international matches, even on video. "We have much information about our opponents."
Asked about training conditions in the impoverished North, its media officer and interpreter interrupted: "I think you'd better come to Korea and see it for yourself."
Jo said the UAE squad boasted individual skills with a few players having great speed and agility, and confirmed the prolific Jong - dubbed the 'People's Wayne Rooney' for his combative style - was raring to go.
The striker has scored eight goals for the German second-division side since moving there after the World Cup, but has been suffering a leg injury.
Follow Emirates 24|7 on Google News.