Wenger hopes for shock Nasri return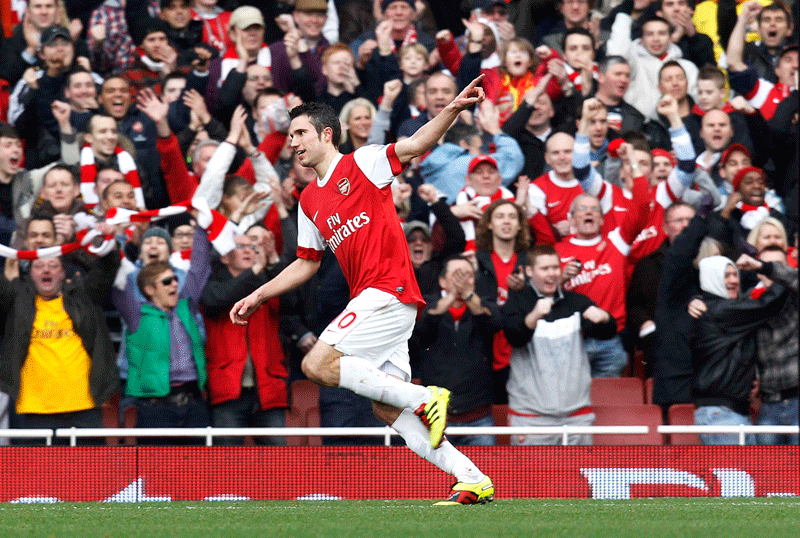 Arsene Wenger hopes Samir Nasri can make an unexpected return for Arsenal in Wednesday's Champions League clash with Barcelona.
French midfielder Nasri has been sidelined since picking up a hamstring injury in the FA Cup victory over Huddersfield Town and missed his side's 2-0 Premier League victory over Wolves on Saturday.
Wenger had said the day before the Wolves clash he expected Nasri to be out for one more week but admitted after the game that he could be fit to face the Spanish champions in the first leg of the last 16 tie at the Emirates Stadium.
"I wouldn't say no chance. I would say there is a chance," Wenger said.
The Gunners manager declared himself satisfied with his team's response to events at Newcastle seven days previously when they blew a four-goal lead and left with only a point.
Wenger had urged his side to avoid being distracted by the prospect of Barcelona's visit and he believes the performance confirmed they are ready to face the Catalans after two goals from Robin van Persie secured the victory that keeps them four points adrift of Premier League leaders Manchester United.
"We had to stay focused and for us it is important to go in to play the best team in the world with strong psychological confidence and in a strong position in the league," he added.
"We are in the Premier league race and we believe we can do it, we have the hunger. And we can concentrate on every single competition right now.
"For me it was important that the team shows it can focus on today's game and not Barcelona."
Jack Wilshere returned from an impressive full international debut for England in Denmark with another confident display, but Wenger warned against putting too much pressure on the young midfielder ahead of the Barcelona game.
"You wouldn't want to put too much responsibility on Wilshere in a game like that," Wenger said. "I believe when you play a game against opponents of that quality you need all eleven to be absolutely at their top.
"For me it's important we play with believe and on full cylinders. We have learned from last season that we gave them too much respect in the first half and we were lucky to get away with it.
"We are not favourites in this game but I think we can do it."
Wolves sank to the foot of the Premier League table on the back of this defeat but manager Mick McCarthy insisted he had no complaints about the outcome.
Having scored an unexpected victory against Manchester United last weekend, McCarthy had few expectations but is now targeting success in next week's Midlands derby against fellow strugglers West Bromwich Albion.
"There was a murder going on out there and we were the recipient of it unfortunately," McCarthy said. "They were better than us but we tried everything.
"I'm disappointed that we've lost but did I look at these two fixtures and think they would be victories?
"But we have West Brom next week and that's a bigger game for me and my club.
"To get better, I have to acknowledge that I have to admire that performance by Arsenal and we have to aspire to it. And if we're back here next year we can try and do better."
Follow Emirates 24|7 on Google News.