Years together paying off, says UAE coach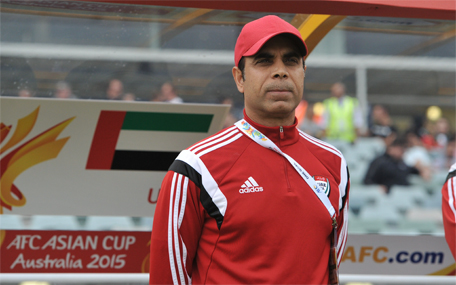 United Arab Emirates coach Mahdi Ali said on Sunday that his side were finally seeing the fruits of years of labour after their come-from-behind 4-1 thrashing of Qatar.

UAE got their quest for Asian Cup glory off to a sensational start in Canberra thanks to braces from Ahmed Khalil and Ali Mabkhout, and a standout performance from silky midfielder Omar Abdulrahman.

UAE have been knocked out of the Asian Cup at the group stage in the last three tournaments and failed to score during the 2011 edition in Qatar.

But Ali insisted that the time was now right for his players to succeed after almost a decade of working with them.

"I have been with this group a long time, maybe around nine years," Ali said.

"More than 16 of them have worked with me since 2004 when I was an assistant coach and then since 2008 as head coach.

"We've grown together, we help each other a lot, we know each other, we understand each other and this is what I need to do my job."

Ali singled out man of the match Khalil as an example of what can happen when coach and player work together for a number of years.

"I have been working with Ahmed since 1998, since he was eight years old," Ali said of Sunday's man of the match.

"He always plays well in big events and in the most important games, he always makes a difference for the team."

But Ali insisted his squad wouldn't get carried away after their opening Group C win against their Gulf rivals.

"We always think about how we can improve because we define success better than yesterday and today we played a good game but we have to work hard.

"There are many things we have to work harder at so we can go far ahead in this competition."

Follow Emirates 24|7 on Google News.