Four years on, another World Cup ends in agony for Neymar and Brazil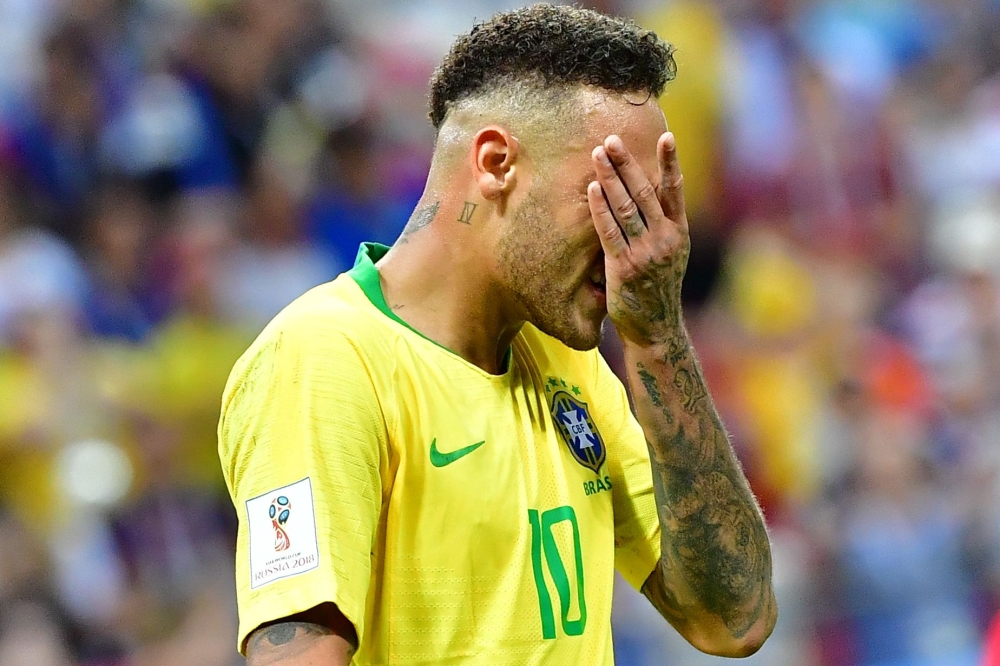 Four years after the psychodrama of Neymar's injury and a humiliating World Cup semi-final defeat as hosts, Brazil are forced to come to terms with the crushing disappointment of a failed mission in Russia.
It was not meant to be like this, Tite's side dumped out of the tournament in the quarter-finals at the hands of Belgium, losing 2-1 in Kazan.
They had come to the World Cup determined to confirm their revival following the 7-1 humiliation at the hands of Germany in Belo Horizonte, and there were plenty of reasons for optimism.
With Germany, Spain and Argentina out, and Italy not even at the party, the path looked to be clearing for Brazil to go and win their sixth title.
But instead, Tite's side came a cropper the first time they faced another of the contenders and it is Belgium who advance to a semi-final against France.
In the four World Cups since the Selecao won the 2002 tournament in Japan and South Korea, they have been eliminated three times in the quarter-finals.
The run to the semis last time around as hosts is the exception, but fans had been desperate for their team to make up for their disastrous collapse in 2014.
When Neymar was cut down in the quarter-final win over Colombia in the Brazilian city of Fortaleza and stretchered off with a fractured vertebrae, the outlook was not good for Luiz Felipe Scolari's side.
Yet nobody could have predicted exactly what would follow, with a stricken Neymar absent as Brazil dramatically capitulated to the eventual winners.
They consoled themselves with the thought that, four years later, a fit Neymar would be at his peak to lead a new assault for the title on Russian soil.
Now 26 and the world's most expensive player, Neymar was fit here, but only just. Brazil's build-up to the tournament was dominated by his battle to recover from an operation on a broken bone in his foot.
He goes home after scoring just two goals, his greatest impact on this World Cup being his tears against Costa Rica and, above all, his theatrics.
Neymar's response to supposed rough treatment from opposition defenders has been met with ridicule in certain quarters, and sympathy may be in short supply.
Tite falls short
In four years it may be a very different Brazil - after all, Neymar was one of only six survivors in the squad from 2014.
And what of Tite? Such an impressive figure, his record since taking over following the disastrous showing at the 2016 Copa America should not simply be forgotten now.
Under Dunga, Brazil had been knocked out on penalties by Paraguay at the quarter-final stage of the 2015 Copa America, then eliminated in the group stage the following year in the United States.
It is scarcely an exaggeration to say they might not even have qualified for this World Cup had Tite not been appointed.
For now all that matters, for Neymar and the whole of a football-obsessed country, is the agony of another World Cup failure.
Soon enough they may turn their thoughts to next year's Copa America on home soil, but nothing compares to a World Cup for the Brazilians, and another one has just slipped away.
Follow Emirates 24|7 on Google News.