French Open champions to win record 2.2 million euros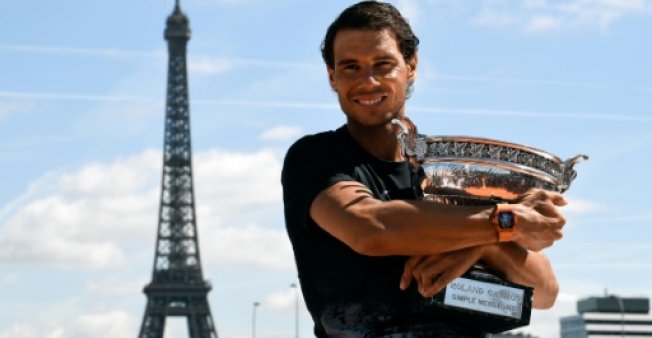 The singles champions at this year's French Open will receive 2.2 million euros ($2.7 million), up 100,000 euros from 2017, tournament director Guy Forget announced on Tuesday.
The overall prize money will increase by around 10 percent, rising from 36 million euros last year to 39.2 million euros.
Forget added that money for qualifying and first-round losers would again increase, with 40,000 euros for players who fall in the opening round -- 5,000 euros more than 2017.
Despite the changes, the French Open still offers less prize money than other Grand Slam tournaments, after the Australian Open in January also increased prize money 10 percent with the champions claiming a record four million Australian dollars (2.5 million euros).
Wimbledon winners Roger Federer and Garbine Muguruza each took home £2.2 million (2.51 million euros) last year, while US Open champions Rafael Nadal and Sloane Stephens won $3.7 million (3 million euros) apiece.
The 2018 French Open will run from March 21 to June 10 at Roland Garros in Paris.
Follow Emirates 24|7 on Google News.