Monty backs expansion of Desert Swing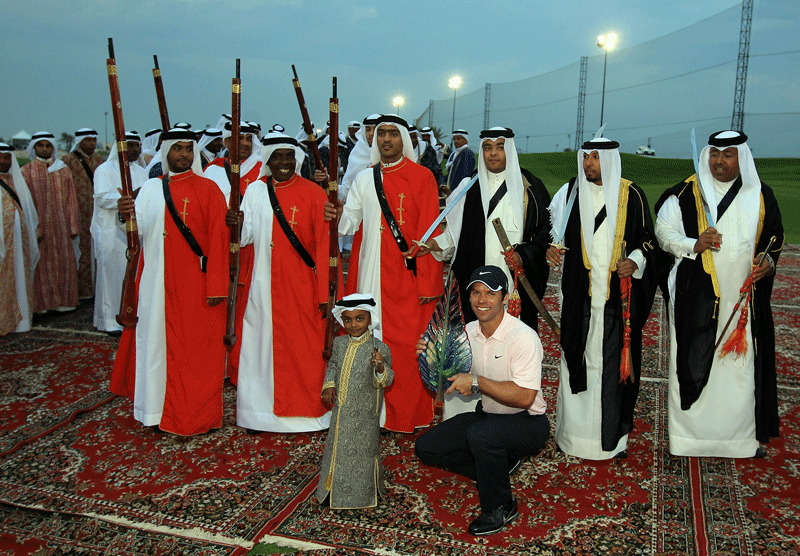 Europe's victorious Ryder Cup captain Colin Montgomerie has welcomed the possibility of the European Tour extending its 'Desert Swing' to include new destinations in the Middle East.
"There is no reason why the European Tour cannot expand the Middle East swing to five or six events," Monty told Reuters.
"I've played before in an Egyptian Open and while there is trouble over there at present, we have to be talking of including Egypt, as well.
"To have these Middle East events all together is ideal because it's so easy once you are out in this part of the world to travel from say Abu Dhabi to Bahrain, and then Bahrain to Doha, and Doha to Dubai."
Representatives of the Saudi Arabia Golf Federation met with leading European Tour officials last week during the inaugural Volvo Golf Champions in Bahrain.
Saudi Arabia lies just across a causeway from Bahrain while it's less than a 45-minute flight from Bahrain to the Saudi Arabian capital Riyadh.
"We had a good meeting with the European Tour, and yes we said to them that we would welcome the European Tour in Saudi Arabia," vice-president of the Saudi Arabia Golf Federation Yusuf Eddiweesh said.
"We have one or two excellent venues in Riyadh that could host the event so we shall see what transpires."
The European Tour first ventured to the Middle East with the staging of the 1989 Dubai Desert Classic. In 1998, the Qatar Masters was added to the schedule before the first staging of the Abu Dhabi HSBC Championship in 2006.
Last week's Volvo Golf Champions boosted the early-season Desert Swing to four events and suggestions Saudi Arabia could be added to the tour schedule has excited Montgomerie, who designed the Bahrain event course.
"I believe it's only about 35 minutes flying time from Bahrain to Riyadh, while you could drive there in a few hours," the Scot said.
"So the good thing for all the players, the caddies and the officials is that it's all confined out here and there's not that much travelling involved.
"It's just fantastic, and the more we can play out here in this part of the world and give opportunity to our members to play golf, and to use our Ryder Cup success to promote our Tour in the Middle East is super," he added.
"I for one am all in favour of increasing the Middle East swing as I was for the Tour to come to Bahrain.
"Five to six events out in the Middle East and Saudi Arabia would be a fantastic asset for the European Tour and the big spin off is that it would open up the country as a golfing destination.
Montgomerie also sees any move to increase the number of events in the Middle East as an even bigger boost for the European Tour when compared to the PGA Tour's West Coast Swing."
"It was great to see Phil Mickelson out in Abu Dhabi because he finally saw what a first class European Tour tournament it is, and with HSBC support now they have ensured that tournament has gone from 4-star to 5-star," he added.
"We have got Tiger (Woods) coming back to Dubai and the likes of Phil and Tiger can only go home from those events thinking 'hang on, these events are something I really didn't know how good they were'.
"Then the Tour is in Qatar this week where the current number one (Briton Lee Westwood) and number two (German Martin Kaymer) in the world are competing, so once again that boosts the prestige of the European Tour for yet another week."
Bahrain winner Paul Casey echoed Montgomerie's positive view of the early season sojourn to the Middle East.
"The growth of golf in this region is obviously massive and I don't have to tell you that," the Briton said.
"It's something different. I've never been to Bahrain before so I was intrigued and I'm glad I came. I'm not playing Dubai but I'm going to play in Qatar this week and then head back to the States. So for me, it worked out brilliantly."
Follow Emirates 24|7 on Google News.