Quiros eyes Dubai Desert Classic hat-trick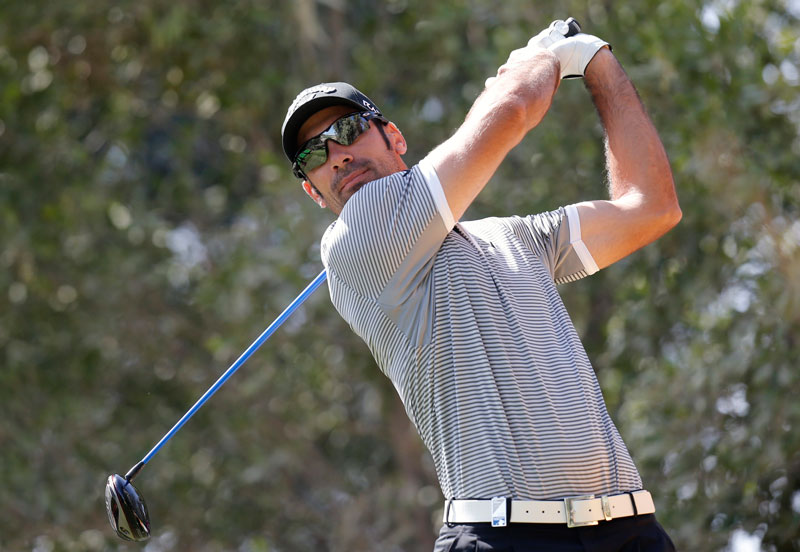 The spotlight will be firmly on defending champion Alvaro Quiros as he bids for a unique hat-trick at the Dubai Desert Classic, which begins at the Majlis course of Emirates Golf Club from Thursday.
If the Spaniard manages to successfully defend his crown, he will have won all three tournaments in Dubai in his last three starts.
After winning the 2011 Dubai Desert Classic following a thrill-a-minute final round, Quiros also won the season-ending Dubai World Championship in emphatic fashion in December.
Quiros' final round last year was a wild roller-coaster.
After making a second-round four-under par 68 to ensure he made it to the weekend rounds, he added two further 68s to win by one shot over Dane Anders Hansen and James Kingston of South Africa.
The final 68 saw him playing with a heavily taped forearm, and he made an eagle two, a hole-in-one and a triple bogey where he lost this ball in one of the palm trees.
The Spaniard will definitely need all that heroic play, as well as the consistency he showed in winning the Dubai World Championship if he wants to continue his winning form here.
The $2.5 million tournament, which is now in its 23rd year, has again attracted a very good field, including the world number two and 2009 champion Rory McIlroy, number three Lee Westwood and number four Martin Kaymer.
Also in the mix are three of the hottest stars on the European Tour this season - 1999 Open champion and winner last week in Doha, Paul Lawrie of Scotland, Abu Dhabi Golf Championship winner Robert Rock and South African Branden Grace, who won back-to-back events in his country last month.
Quiros, who missed the cut in Abu Dhabi and finished a lowly 59th in Qatar, said: "I am feeling good about my game, and it feels great to come back on a golf course where you have done well before.
Having said that, just because I have won here before does not mean I will do well again.
"Golf can be a funny game - one week you can struggle and the very next week, all the putts start to drop and you win by 10 shots," he said.
"I am proud to be the defending champion here, because not many players can go around claiming that honour this week. But that win was a year ago, and this is now."
The 22-year-old McIlroy, who will be playing his seventh Dubai Desert Classic having made his debut here as an amateur in 2006, said the tournament was among the top three tournaments he loves playing, and that always helped him play better.
"Can't believe it is seven years since I first played here," said the US Open champion who finished second to Robert Rock in Abu Dhabi by one shot.
"I love this tournament, I have great memories of my first win here and I feel very much at home in Dubai.
"I have been practicing very hard this last week because even though I was up there in Abu Dhabi, I don't think I deserved to win the tournament because I did not play that well.
"I think the one week's practice after Abu Dhabi has helped and I am hitting the ball really well."
Westwood, who started the season with a 17th and 12th place finish in his first two starts, is hoping for a much improved performance this week.
"It's been a pretty steady start. I'd say if I was making an appraisal of the first couple of weeks, I've hit it a lot better than I normally do and the short game is a little bit sharper than normal," said the Worksop-based golfer.
"I have just been sloppy... early season sloppiness really. I am making too many bogeys and not making birdies when I should.
"The wedge shots haven't been quite as sharp as they ought to have been. It's been a decent start and I think I am ready to make a push now."
Also in the field are the 2010 champion Miguel Angel Jimenez, and the 1994 Masters and 1995 Dubai Desert Classic champion Fred Couples.
Follow Emirates 24|7 on Google News.