UAE make solid start at GCC championship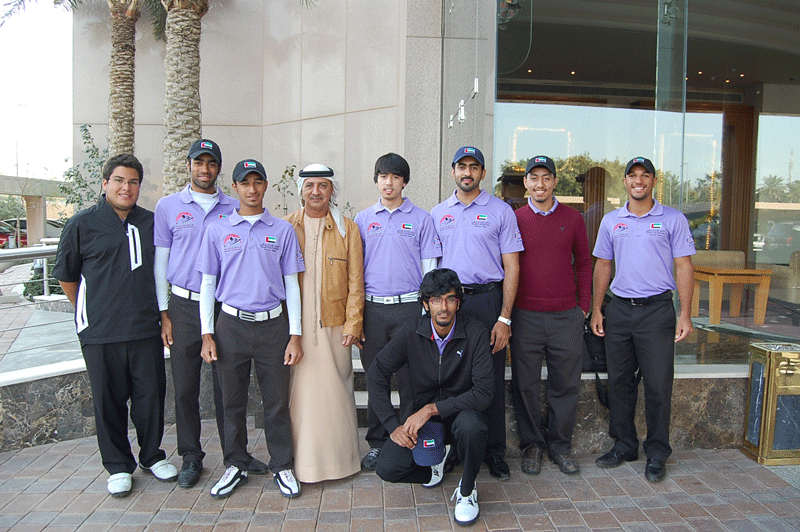 The UAE team made an encouraging start to their campaign in the 15th GCC Golf Championship being played at the Royal Golf Club in Bahrain, the venue of the recent Volvo Golf Champions tournament.
Led by Khalid Yousuf who a shot a tidy three-over-par 75, the team posted a gross score of 232 to occupy the second place behind Bahrain after the first round on Wednesday.
Ahmed Al Musharrekh (76) and Abdulla Al Musharrekh (81) were the other contributors to the score. According to the format, top three scores in a team of four count towards a team's score.
Hosts Bahrain, led by Nasser Yacoob Salah who fired the day's best individual score (a gross 74), seized the early initiative, carding a fine gross score of 224 while the Saudi Arabia team were placed third on 257.
The UAE team also fared well in the Junior Division, racing to the second place after day one.
With top two scores in a team of three counting, the UAE rode on some good efforts by Sohail Al Marzouqi ( 81) and Hassan Al Musharrekh signed ( 83) to post a creditable 164, just five shots behind Qatar. Bahrain were placed third on a gross 16.
The UAE team posted a creditable third-place finish in the senior category last year and a solid second in the junior division at the Doha Golf Club. They are hoping to go the full distance this time around.
"These are early days, but the way our players fared on the opening day was quite satisfying. We have got to keep the momentum going in the next two rounds," said Saeed Albudoor, general manager of the Emirates Golf Federation.
"The boys will have to step up their game a bit if we aim to catch up with Bahrain. They know that and it will be interesting to see how things unfold. The prognosis does look positive at this stage," he added.
The UAE national team is sponsored by Emirates NBD, Al Naboodah & Callaway/Cutter&Buck.
Leading scores after day one:
Senior Division: Bahrain gross 224, UAE 232, Saudi Arabia 257, Kuwait 274, Oman 276, Qatar 307
Junior division: Qatar 159, UAE 164, Bahrain 165, Saudi Arabia 170, Oman 180.
Follow Emirates 24|7 on Google News.