Woods withdraws from British Open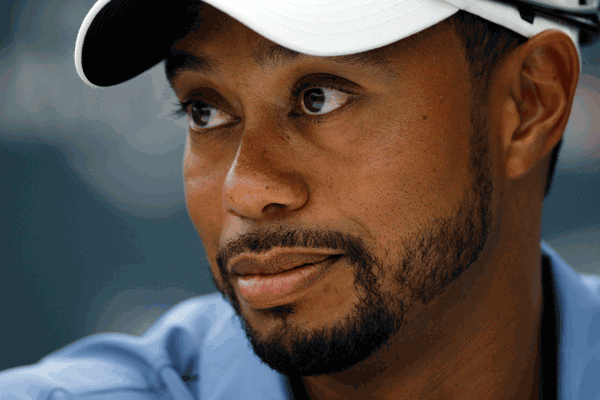 Injured 14-time Major champion Tiger Woods announced on Tuesday that he was pulling out of next week's British Open, casting further doubt on whether he will ever recover his form of old.
"Unfortunately, I've been advised that I should not play in the British Open," Woods said in a statement.
"I am only going to come back when I'm 100 per cent ready. I do not want to risk further injury. That's different for me, but I'm being smarter this time. I'm very disappointed and want to express my regrets to the British Open fans."
Woods sprained a ligament in his left knee and strained his Achilles tendon in the third round of the US Masters in April. He then aggravated the injuries in May when he started the Players Championship but withdrew after nine holes.
Woods, a three-time British Open champion, contacted Royal and Ancient chief executive Peter Dawson to explain personally why he will not compete July 14-17 at Royal St George's.
"I know how disappointed Tiger is not to be able to play in the Open this year," Dawson said.
"Naturally, we are sorry that a player of his caliber isn't able to join us at Royal St George's, but we wish him well in his recovery and hope to see him back soon, competing in front of the fans that love to see him play the game."
Woods, who has undergone four knee operations, has not won since November 2009, just before the eruption of a massive sex scandal that ended his marriage and his iconic image.
After resuming his career in the wake of the scandal, Woods began working on changes to his swing, only to be struck time and again by injuries.
"In hindsight, I probably shouldn't have competed at The Players, but it's a big event, and I wanted to be there to support the tour," Woods said. "I've got to learn from what I did there and do it right this time and not come back until I'm ready."
That means Woods will miss his second major championship in a row, having also been unable to compete in last month's US Open, which was won by Northern Ireland's 22-year-old sensation Rory McIlroy.
Woods, 35, said last week that he thinks he will be able to break the all-time record of 18 Majors won by Jack Nicklaus despite nagging left knee injuries, noting, "I'm 35 not 65."
"I think my best years are still ahead of me, and I'm very confident and optimistic about the future," Woods said Tuesday.
Woods has played with pain before, notably in his most recent major victory, the 2008 US Open at Torrey Pines when he limped to a playoff triumph over US compatriot Rocco Mediate.
Since then, Woods has gone without a major title and where he was once well ahead of Nicklaus' pace, he will end the year level with it unless he should recover, play and win next month's PGA Championship at Atlanta Athletic Club.
Woods, who holds the record for the most consecutive weeks atop the world golf rankings, said last week he had not hit balls except with a putter since his failed effort at the Players.
In addition to his body betraying him after years of long drives, Woods was also undone by the revelation of his secret sex life, which led to a divorce from wife Elin Nordegren and the loss of several major sponsor endorsements.
Woods, whose last victory came at the 2009 Australian Masters, has plunged to 17th in the rankings, seventh among Americans, but he remains a top draw for golf fans.
American Jason Dufner will replace Woods in the British Open, an event that Woods won in 2000, 2005 and 2006.
Follow Emirates 24|7 on Google News.