Pietersen changes sides in India's IPL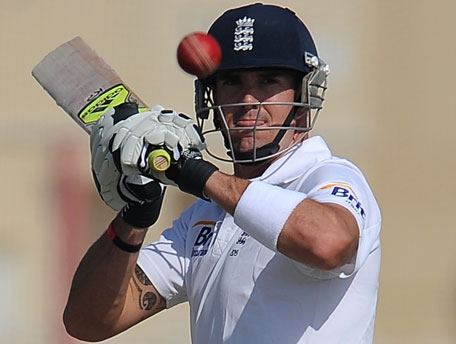 England's batting star Kevin Pietersen has left Deccan Chargers to play for Delhi Daredevils in the Indian Premier League this year, his new franchise said on Sunday.
Pietersen, who turned out for Bangalore Royal Challengers in 2009 and 2010, had signed up with the Hyderabad-based Chargers last year, but could not play for them following a hernia surgery.
The exciting right-hander was picked up by the Virender Sehwag-captained Delhi Daredevils during the transfer window for the fifth edition to be played from April 4 to May 27.
"We are pleased to add Kevin to our line-up," said T.A. Sekhar, the cricket head of GMR Sports, owners of the Delhi Daredevils franchise.
"He brings rich experience and an explosive quality to our batting and can be a more than handy off-spinner as well.
"We are sure that Kevin will help us to be very competitive this season and the Delhi Daredevils fans will enjoy this addition."
Pietersen, preparing for England's Test series against Pakistan in the UAE later this month, said he was relishing the opportunity of playing in the same team as Sehwag.
"I am looking forward to a wonderful time with the Delhi Daredevils. It will be a great experience to be playing in the same squad as Sehwag," he said in a statement released by the franchise.
It was not revealed how much Delhi Daredevils paid Deccan Chargers for securing Pietersen's services. The Chargers had forked out $650,000 for the England star at last year's auction.
It is unlikely that Pietersen will be available for the entire IPL season since England's tour of Sri Lanka ends on April 7 and the first Test against the West Indies starts at Lord's on May 17.

Follow Emirates 24|7 on Google News.