Japan thanks retiring figure skater Asada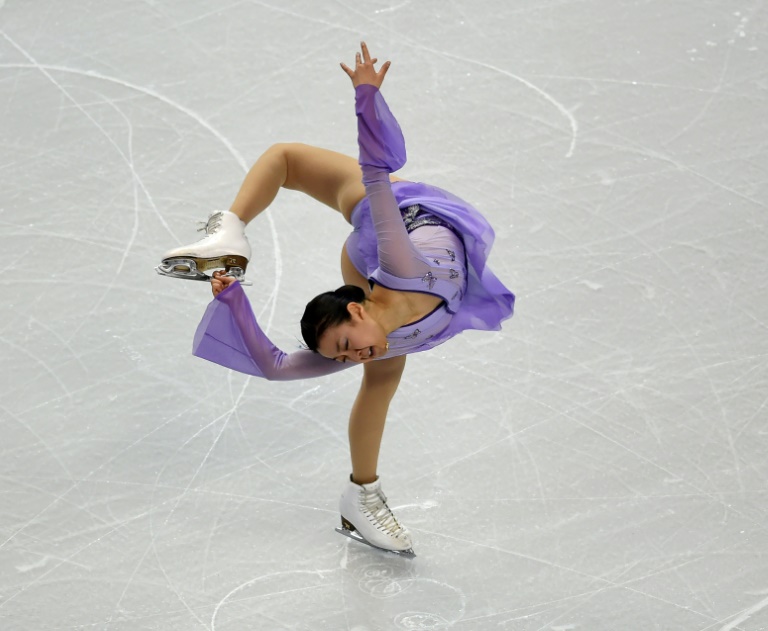 Japan on Tuesday expressed national thanks to former world champion figure skater Mao Asada, a day after she shocked the nation by announcing her retirement from competition.
The 26-year-old Asada, who won three world titles in 2008, 2010 and 2014, said on her official blog late Monday that she was hanging up her skates, sparking TV stations to flash the news on screen.
By Tuesday morning, public broadcaster NHK was reporting the retirement as its top news item, squeezing out rising geopolitical tensions on the neighbouring Korean peninsula.
All major newspapers and sports tabloids reported the announcement on their front pages, while the sports dailies ran inside headlines expressing emotions such as "Thank you, Mao" and "Thank you, beloved Mao".
The central government weighed in with top spokesman Yoshihide Suga reacting at a regular morning briefing.
"She performed brilliantly," said Suga, the chief cabinet secretary and right-hand man to Prime Minister Shinzo Abe
"She is a rare athlete that many fans have loved for a long time."
Asada, a silver medallist at the 2010 Vancouver Olympics behind South Korea's Kim Yuna, never made it on to the highest step of the Games podium but that did not seem to matter to her admirers.
"She could not win a gold at an Olympics, but she herself has shined like a gold medal," said Tamayo Marukawa, the state minister in charge of the 2020 Tokyo Olympics.
Asada's retirement also spurred reactions from other athletes as well as TV personalities.
"Asada is brilliant and attractive as an athlete and great as a person," footballer Yuto Nagatomo of Inter Milan and Japan said on Twitter.
"Personally, she was one of my favourite athletes."
Nobunari Oda, a figure skater who competed in 2010 at Vancouver with Asada, tearfully said on a live television programme: "I will miss her."
The rivalry between Asada and Kim was on the minds of many.
TV personality Chihara Jr said: "Kim Yuna is the top, Mao Asada is the best."
Asada took a one-year break after the last of her three world championship victories complaining of exhaustion.
But after returning to the ice for the 2015-16 season, her results began to nosedive, culminating in a humiliating 12th-place finish at the Japan nationals in December.
Many in Japan feel a close kinship to Asada, having watched her skate since her teens, including her breathtaking win at the global Grand Prix final at the age of 15.
But what arguably sealed national affection was how she reacted after her performance in the short programme flopped at the Sochi Olympics in 2014.
Under intense pressure she came back to turn in a virtually flawless performance in the free skate, and while it wasn't enough to snare a medal Japan saw her as embodying the national trait of never giving up amid adversity.
Follow Emirates 24|7 on Google News.