Kohli just wants India to 'cross the line'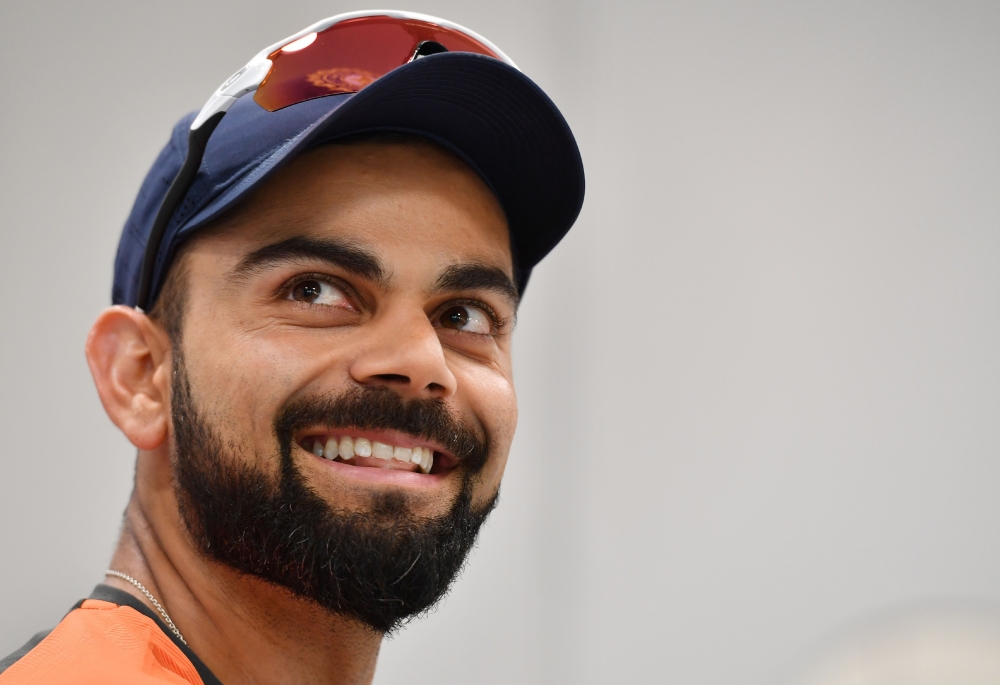 India captain Virat Kohli has no qualms over who stars for his side so long as they win.
The tourists head into the second Test at Lord's starting Thursday 1-0 down in a five-match series after England won the first Test at Edgbaston by 31 runs last week.
That was despite star batsman Kohli making exactly 200 runs in the game, including a superb first-innings 149 - his maiden Test century in England.
If only another member of India's much-vaunted top-order had made a sizeable contribution, the result may well have been different.
"It hurts when you are not scoring runs (and) as well, the team is not doing well," Kohli told a pre-match press conference at Lord's on Wednesday.
"It is not like I feel bad that I got runs and we couldn't get across the line," added Kohli, now the world's top-ranked batsman in both Test and one-day international cricket.
"It is purely because we haven't won the games. If I hadn't got the runs and we had won, I would have got a totally different feeling - that's a very natural aspect of playing team sport.
"It is unfortunate we haven't been able to cross the (winning) line after coming so close, that is the only thing we are looking to, how we cross the line.
"It doesn't matter whether I get (over) the line or Jinks (Ajinkya Rahane) does or (Murali) Vijay does or KL (Rahul) does or whoever does.
"As long as we cross the line, that is the only thing that matters," Kohli insisted.
'Clear plan'
India were dismissed for under 300 in their first innings at Edgbaston and then failed to chase down a target of 194 second time around, being bowled out for 162 after Kohli made 51.
"There must be a clear plan on how to face the first 20-30 balls, and more often than not that plan does not involve aggression," said Kohli, who was extremely watchful against swing king James Anderson, England's all-time leading Test wicket-taker, at Edgbaston.
"Then we need some composure," he added. "As a batting unit, we have discussed that.
"From outside it looks very bad, especially as it is Test cricket and we are playing in England where it is anyway difficult.
"But we only need to bring down the margin of error and beyond that we don't need to worry too much."
Follow Emirates 24|7 on Google News.