Langer to coach Australia in all formats: Cricket Australia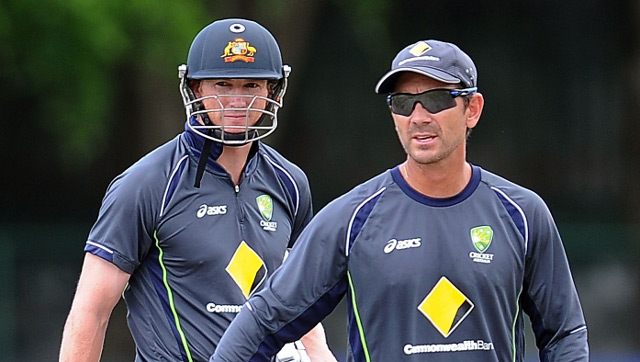 Justin Langer has been named the new head coach of the Australia cricket team, replacing Darren Lehmann, Cricket Australia said on Thursday.
Former Test opening batsman Langer, 47, will coach Australia in all three formats of the game - Tests, one day and Twenty20 - and will begin his new role on May 22 in a four-year term, CA said.
The 12-month suspensions of former captain Steve Smith and his deputy David Warner in the wake of the ball-tampering scandal in Cape Town in March, coupled with the resignation of Lehmann as coach, prompted the need for the radical leadership revamp in Australian cricket.
Langer's tenure will cover two Ashes series, a World Cup and World T20 tournament.
"It is humbling to be appointed as coach of the Australian men's cricket team," Langer said.
"I am very excited about the scope I now have to coach the country that supported me so much in my cricketing career.
"There will be some significant challenges ahead for our group, but there is a wealth of talent in Australian cricket that I know will do us all proud."
Cricket Australia chief James Sutherland said Langer was the "clear standout" choice.
"We are thrilled to appoint Justin as Bupa Support Team Head Coach of the Australian Men's Cricket Team," Sutherland said.
"Whilst Darren Lehmann was not due to complete his term until next year, we have had a succession plan in place for this role for some time."
Sutherland said CA had several coaches for the head coaching role but Langer stood out.
"The plan has allowed us to consider several worthy candidates, but Justin was the clear standout, particularly based on his recent coaching and player development achievements," he said.
"We firmly believe Justin is the right person to lead this team and have huge confidence in what he will bring to the role."
Langer had a decorated playing career, representing Australia in 105 Test matches and eight ODI matches.
He scored more than 7,500 Test runs including 23 centuries and was an integral member of the Australian men's team during one of its most successful eras.
His playing career spanned almost 20 years, in which he played 360 first-class matches and scored more than 28,000 first class runs.
As a coach, Langer has been head coach of Western Australia and the Perth Scorchers since November 2012.
Langer led the Scorchers to Big Bash League T20 championships three times, the most of any coach, in 2013-14, 2014-15 and 2016-17.
He also led the WA Warriors to one-day Cup titles twice, in 2014-15 and 2017-18.
Langer has also been involved in the Australian men's team set-up as an assistant coach for three years from November 2009, before taking up head coaching roles with Western Australia and Perth Scorchers.
He has also twice been Australia's head coach on an interim basis, in an ODI Tri-Series in the Caribbean in 2016, and in a T20 International Series on home soil against Sri Lanka in 2017.
Follow Emirates 24|7 on Google News.