Latest Arsenal transfer news: Gunners primed for Wenger shocker?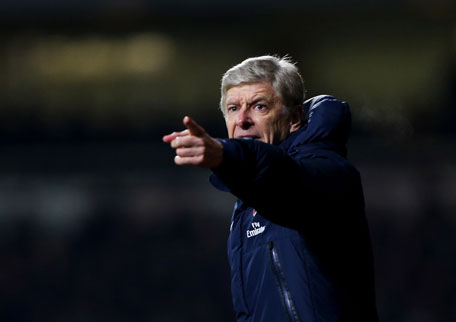 Transfer talk has been flying about completely missing the customary stop at the Emirates, thanks in no small part to the fact that Arsenal, with an amazing consistency that belie their 8-year trophy-less run, sit at the top of the league.
For Arsenal there will be no transfer moves if Arsene Wenger is to stick by his philosophy that value for money is the only thing out the January window.
And if we know one thing, Wenger sticks to his philosophy – trophies or not; fan support or not; injured strikers or not.
As Arsenal, for the first time since The Invincibles, look likely to win the trophy they want the most –The Premier League.
And having done that will Wenger quit the Gunners? On his terms?
Neil Ashton writing in the Daily Mail says Wenger has not yet signed a new contract with the clubs.
Will the biggest summer move in football be at Arsenal – Wenger finally moving on.
Having delivered them back to the summit of the Premier League, it might be the perfect send-off for the Frenchman, also given that his old nemesis Sir Alex Ferguson has already called time on one of the great manager rivalries in football.
While the pendulum for Arsenal fans has swung between 'In Arsene We Trust' to 'You don't know what you're doing', life without Wenger will take some getting used to.
Just look at Old Trafford.
Follow Emirates 24|7 on Google News.