Dubai Hawks down Fly Emirates in Sharjah Ramadan Cup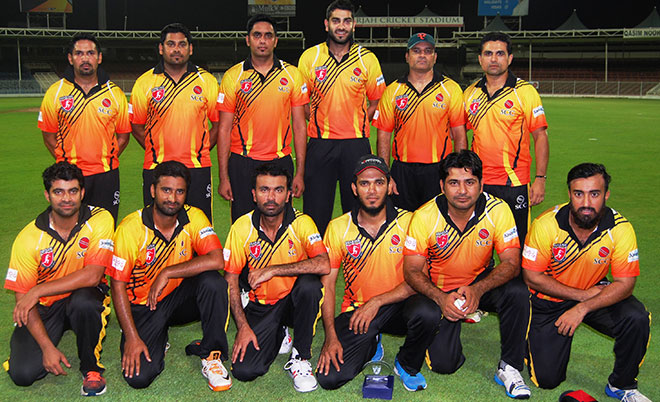 Dubai Hawks romped to an impressive eight-wicket victory over Fly Emirates in the Sharjah Ramadan Cup at the Sharjah Cricket Stadium. The tournament is organised by Sharjah Cricket Council.
Having restricted Fly Emirates to 121, Dubai Hawks achieved the target with five balls to spare after openers Farrukh Kazmi and Rizwan CP shared a superb century stand.
Krishna Chandran cracked a solid 53 while Umer Shah fired a 19-ball 25 to help Fly Emirates make 121 for six.
Chasing a relatively easy target, Dubai Hawks were never under pressure as openers Kazmi and Rizwan posted 108 runs in just 16.5 overs.
Brief scores:
Dubai Hawks bt Fly Emirates by 8 wickets: Fly Emirates 121 for 6 in 20 overs (Krishna Chandran 53, Qammar Hussain 11, Umer Shah 25; Ahmed Raza 2 for 20) Dubai Hawks 125 for 2 in 19.1 overs (Farrukh Kazmi 48, Rizwan CP 58, Shaiman Anwar 12 not out). Man of the match: Rizwan CP. Umpires: Syed Shabbir Ali and Naveed Ismail. Scorers: Zameel Hameed and Mohammad Asif
Follow Emirates 24|7 on Google News.