Emirati Karate player bears UAE Flag in inauguration ceremony of ISG 2017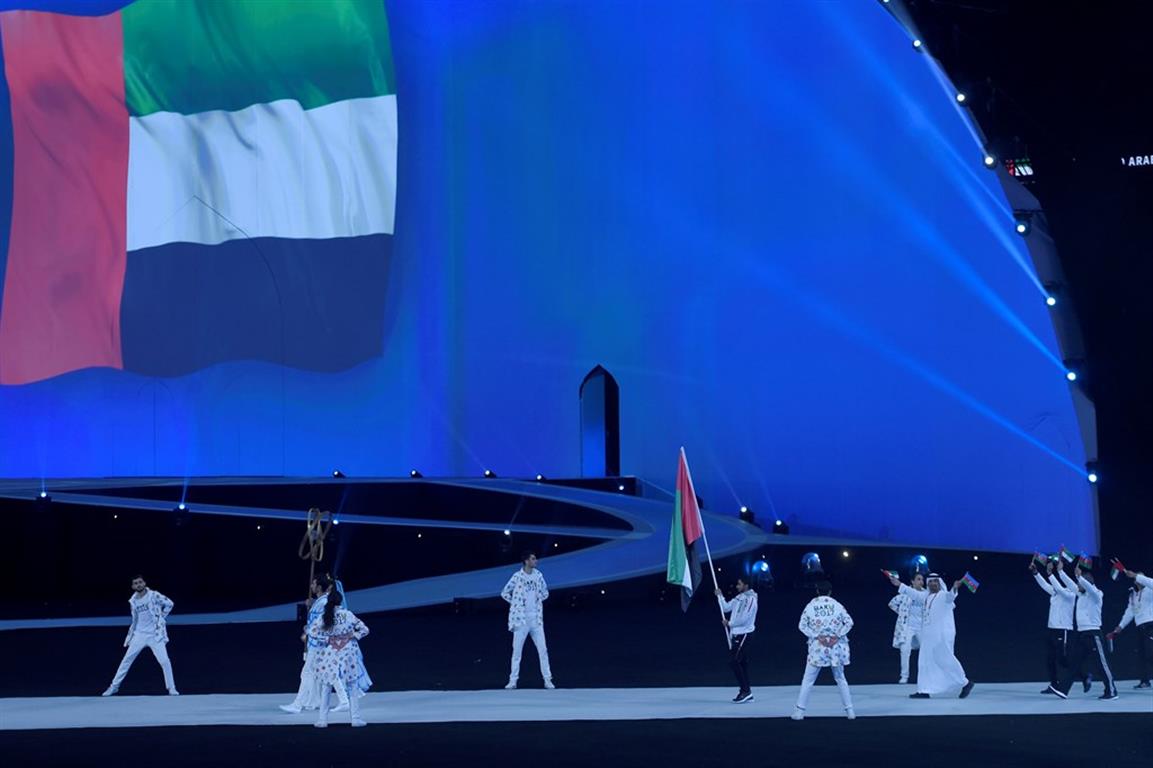 Emirati Karate player bears UAE Flag in inauguration ceremony of Islamic Solidarity Games 2017
Emirati Karate player, Khalifa Alabbar, was the UAE Flag bearer during the opening ceremony of the fourth round of the Islamic Solidarity Games, which kicked off at the Olympic Stadium in Baku on Friday evening. The event will conclude on 22nd May.
The Games saw demonstration of the cultural and heritage performances that reflected the advancement of Islamic civilisation in a scene that won the admiration of delegations of the participating countries.
President of the Republic of Azerbaijan, Dr. Ilham Aliyev, opened the event in the presence of a number of public and sports personalities from various Islamic countries.
He announced the official launch of the event, which is attended by 6,000 athletes representing 57 countries from three different continents.
The opening ceremony, which lasted for more than two hours and held in a very cold environment, featured the Azerbaijani Islamic folklore culture and the previous sessions until the current Baku 2017 session.
Follow Emirates 24|7 on Google News.