McIlroy set to open new Nike Golf store at Dubai Mall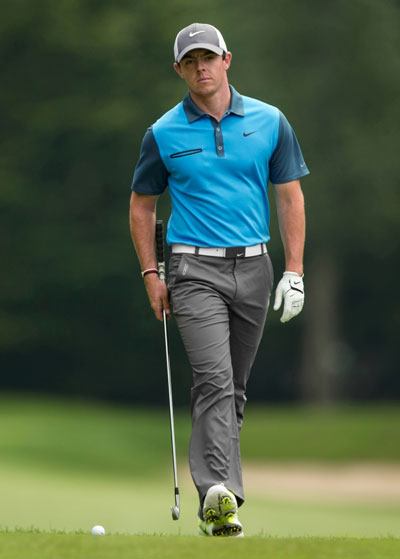 A year after Nike Golf announced in the UAE that it had added two-time Major champion Rory McIlroy to its roster of athletes, the Northern Irishman will return to open a brand new Nike Golf stand-alone retail store in the Dubai Mall.

The 24-year-old will open the store on Monday, January 27 at 7pm…but not in the traditional way.

Instead of cutting a ribbon, the Nike Golf store will be declared open when McIlroy, flanked by a myriad of fans and shoppers, will putt into the shop front using his Method 006 putter and new RZN Black ball.

Commenting on the opening of the retail store, Nike Golf EMEA General Manager Angus Moir said: "As our brand in golf continues to resonate with more and more consumers, we are delighted to be partnering with Sun and Sand Sports in the UAE region to open a new standalone Nike Golf retail experience in EMEA at the iconic Dubai Mall.

"The UAE has done an excellent job in building a fantastic golf destination and we are confident that being able to visit such a unique Nike Golf store in one of the worlds' best shopping malls will further add to the attraction of UAE to golfers from all over the globe. Sun and Sand Sports leadership team have tremendous experience and credibility through the UAE and we look forward to working with them on this joint investment.

"It is very fitting that Rory McIlroy will officially open the Dubai store as he opens up his 2014 year on the back of winning the Australian Masters in December using the new Covert 2.0 driver and new RZN Black golf ball," he added.

Mohammad Baker, Deputy Chairman of Sun & Sand Sports, commented: "We are very pleased to be launching Nike Golf, the world's most prestigious golf brand in Dubai Mall, the world's largest and most iconic shopping mall. This standalone store will feature men's, women's and kids' golfwear – as well as the latest clubs, equipment and spikes – all designed to bring out the athlete in every golfer. We look forward to welcoming visitors and shoppers to the store."

McIlroy showcased the latest Nike Golf apparel and equipment over the weekend at the Abu Dhabi HSBC Golf Championship, where he found scintillating form across the four days of the tournament, ending tied for second.

Consumers are invited to join the Nike Golf staff from 6.30pm, with Rory making his 30-minute appearance from 7pm. After he officially opens it, the store will be ready for business from 7.30pm.

And within weeks of the Nike Golf store opening, visitors to the Dubai Mall will also be able to purchase the latest Nike Golf clubs, balls, footwear, apparel and accessories, including the new VRS Covert 2.0 driver, fairway and hybrid, VRS Covert 2.0 irons and the family of RZN golf balls.

The exclusive Nike Golf brand store itself measures 135sq.m and will be located close to Nike Inc. store that sits on the Ground Level in what is currently the world's biggest leisure and entertainment destination.

McIlroy finished last season in style, coming from behind to clinch a dramatic victory at the Australian Open in December, using Nike Golf's innovative VRS Covert 2.0 Tour driver in the process. He also relied on the revolutionary new RZN Black golf ball, featuring Speedlock technology that offers greater stability in testing conditions to golfers of all abilities.

Following on from the grand opening of the new store, McIlroy will be preparing to tee it up at the Omega Dubai Desert Classic, which starts on Thursday, January 30.
Follow Emirates 24|7 on Google News.