Nissan GT Academy returns to the Middle East for 2014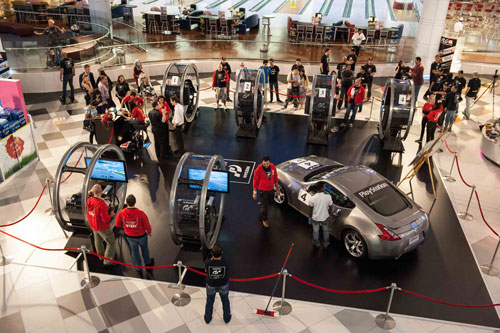 Nissan and Sony PlayStation have joined forces again to bring GT Academy back to the Middle East for 2014. The hugely successful inaugural competition in 2013 turned Qatari Salman Al-Khater, previously a mechanical engineer, into a class-winning race driver at his first attempt – now GT Academy Middle East offers the same opportunity to another aspiring motorsport maestro from the region.
"GT Academy is a unique programme offering Playstation gamers the chance to move from virtual racing on Gran Turismo to the reality of being a professional racing driver," said Darren Cox, Nissan Global Director of Motorsport. "The success of GT Academy around the world is demonstrated by the careers winning entrants go on to forge in the tough cut-and-thrust of competitive motorsport. GT Academy Middle East winner, Salman, has so far lived up to those high standards and we eagerly anticipate welcoming the region's next competitors to Race Camp."
"GT Academy Middle East proved a huge success in its inaugural year in the region, 2013," said Samir Cherfan, Director, Managing Director, Nissan Middle East. "Demonstrating innovation as a unique concept and raw excitement among the many thousands of competitors, GT Academy encapsulates Nissan's beliefs. We urge anyone who dreams of grabbing the once-in-lifetime chance to take the track and compete in the world of GT racing to participate in this exciting programme."
First launched in 2008, GT Academy was designed to identify gamers with the most natural racing talent in the virtual world, before working with them to transform them into a professional racing driver in the real world. Selection is initially made through times set on a customized stage within the Gran Turismo game, now in its sixth generation. The fastest gamers then have the chance at a Regional Final event, before the very best head to Race Camp where they are assessed on their fitness, mental attitude and car control. Ultimately the winner gets a seat behind the wheel of a Nissan 370Z GT race car.
GT Academy Middle East 2013 winner, Salman Al-Khatter, won his first race at the 2013 Britcar 1000km and is to drive at the forthcoming Dubai 24Hrs over the weekend of the 9th January.
Follow Emirates 24|7 on Google News.