UAE football team members smoked shisha in Jordan? 'Children commit mistakes...'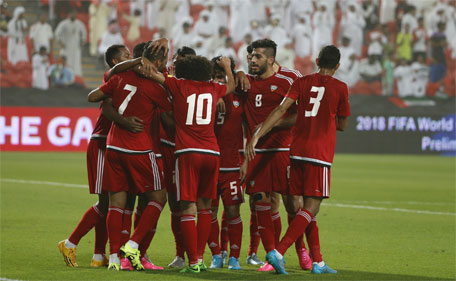 Five players of the UAE national football team were spotted smoking shisha (hookah) in a coffee shop during a coaching camp in Jordan, it has been reported.

The players dressed in UAE training attire sneaked out of a training camp for a few hours and went to smoke in one of the cafes in Amman, 'Emarat Al Youm' reported, quoting unspecified sources.

UAE were preparing for Asia's second round of 2018 World Cup qualifiers against Palestine in Ramallah on September 7.

Palestine stole the show by holding the White Nights to a goalless draw.

However, the UAE, still topped Group A on goal difference courtesy of their 10-0 win over Malaysia on September 3.

Yousuf Al Serkal, Chairman, UAE Football Association (UAEFA) told Emarat Al Youm that "an unspecified violation occurred by a group of players".

He added a report would be submitted to the UAEFA National Teams Committee to take appropriate action in accordance with the rules.

"I as head of mission considered it a simple violation which did not deserve immediate punishment for the players," explained Al Serkal, when asked by 'Emarat Al Youm' why action was not taken against them.

"When the children commit mistakes at home, it is the duty of the head of the family to rectify the situation and advise them. These players are the sons of UAE and our children, and we have addressed this issue," he added.
Follow Emirates 24|7 on Google News.