UAE Jet Ski Championship moves to Jumeirah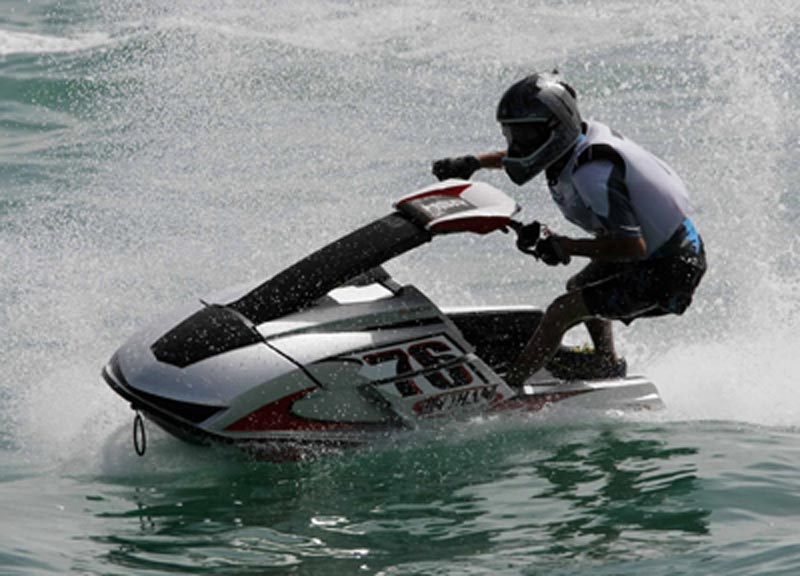 The UAE Jet Ski Championship competition is moving to a new venue in Dubai. The first round of the Jet Ski championship will now take place at Jumeirah Beaches 3 this coming Saturday.

The selection of the new venue comes within the plans and goals of Dubai International Marine Club (DIMC) to highlight the different locations and activities of the club in the country.

Dr. Khalid Mohammed Al Zahed, vice- president of the club's board, said that the new location is an ideal water surface with perfect features and ease of public access. It is very convenient for viewing the competitions from all angles. "The beauty of the waterfront is the panoramic view of the islands from the sea and Burj Khalifa from the land."

Dr. Zahed invited lovers of water sports and water sports equipment to visit the race site and support the heroes of the UAE, who will face a tough challenge from the elite group of world champions representing Britain, Spain, Italy, Hungary, Austria, France, Japan, Qatar, Kuwait, Saudi Arabia and Bahrain.

According to the schedule of activities of the first round and the opening of the tournament, registration will open its doors from Sunday to Friday. The list of participants in the various race categories will be announced once the registration is completed. Competitions will be held on Saturday in both the morning and afternoon.




Follow Emirates 24|7 on Google News.