UAE top sponsor of European football team shirts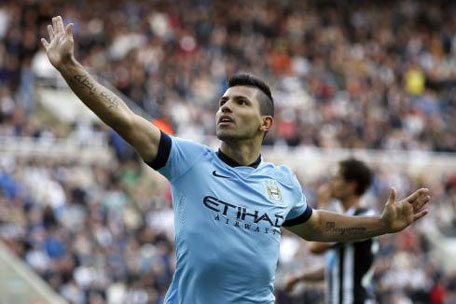 A new report has highlighted the growing reach and depth of Asian and Middle-Eastern investment in top-level sports around the world with no sign of any slowdown.

Entitled 'Emerging Giants', the report released by sports marketing research company Repucom on Monday, examines the trend of investment in sports sponsorship from the Middle East into European football and from Asia into US sports franchises.

The United Arab Emirates, whose investment was virtually non-existent less than 10 years ago, has emerged as the biggest single investor in the sponsorship of European team football shirts, the report says.

During the 2009/10 season, shirt sponsorship by Middle Eastern companies was worth about $24.6 million.

In 2014, UAE companies, led by Emirates and Etihad, invested $163 million in shirt sponsorship as the Arab state surpassed Germany at the top of the sponsorship investment table.

Across Europe, $1.5 billion has been spent by Middle-Eastern investors and groups on team ownership, while in the last two years alone, Asian businessmen have invested approximately $1.1 billion in US sports franchises, the report says.

English football clubs Manchester City, Arsenal and Nottingham Forest all have Middle-Eastern shareholders, while French champions Paris St. Germain and Spanish top flight club Malaga are 100 per cent Qatari owned.

Abu Dhabi Holdings spent $330 million for a 90 per cent share in Manchester City in 2008 and so far their investment has been rewarded on the pitch with two Premier League titles, an FA Cup and a League Cup.

Middle Eastern brands have also invested heavily in football sponsorship, with some of the largest European clubs now sponsored by Middle East airlines.

Spanish giants Barcelona are sponsored by Qatar Airlines, Manchester City are backed by Etihad, while Real Madrid, PSG, Arsenal and AC Milan all carry the Emirates logo on their shirts.

Likewise, Qatar Sports Investments spent $130 million for a 100 per cent stake in Paris St Germain in 2011.

Having laboured in Ligue 1 for many years, PSG's new-found spending power has seen them crowned champions in the last two seasons, while Brazilian David Luiz became the world's most expensive defender in June when he joined from Chelsea for around 50 million pounds.

Similarly in the United States, Asian investment is increasing in sports ownership and sponsorship.

Pakistan-born Shahid Khan became the NFL's first minority ethnic owner when he bought the Jacksonville Jaguars in 2012 for an estimated $760 million.

As Middle Eastern and Asian businesses continue to invest in top level sports around the world, the hosting of major sporting events in the region is growing as governments and cities become more sports minded.

South Korea will host the 2018 Winter Olympics before the 2022 World Cup is staged in Qatar.

While economies in the Middle East and Asia remain strong and have large reserves of wealth, the globalisation of sport is unlikely to show any signs of slowing down, the report says.
Follow Emirates 24|7 on Google News.