Unique membership model at ELS Club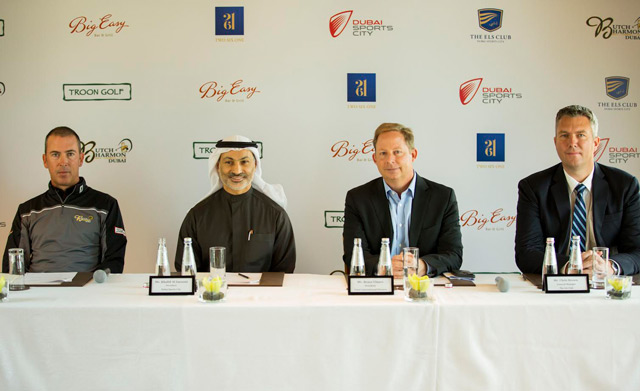 The Troon managed, Els Club based in Dubai Sports City has evealed that a number of members are set to receive a return on their initiation fee via the unique membership model that will see each of them receive up to AED 20,000.
Unlike many golf clubs in the Middle East, The Els Club offer a distinctive membership model where members receive a return on their initiation fee for individual, family and corporate memberships upon their transfer.
The club, which is named after the former World Number 1 Ernie Els, wants to make the game more accessible to thousands of players throughout the region. Club General Manager, Chris Brown, explains: "Here at the Els Club we are very proud to be the only Golf Club in the UAE to offer this style of membership where you can make a financial return on your initiation fee.
The membership base has grown substantially over the years as the club has become increasingly recognized for the year-round immaculate conditioning, availability of tee times and true club atmosphere. Being a member at The Els Club simply offers the best of what Troon Golf are internationally recognized for and that's world class quality and unparalleled luxury"
New for 2017, The Els Club has also introduced a new payment option where members can pay their initiation fee in instalments, over a period of 3 years, as well as their annual membership in four easy-to- pay parts.
Brown added: "Golf is a top priority for so many in Dubai and across the UAE, we are always looking for ways to make it easier and more appealing for players to join the fabulous Els Club. With our exquisite clubhouse, award winning food and beverage and limited membership of 250 we want to make sure anyone who wants to can take full advantage of what's on offer."
Speaking after the announcement Area Managing Director and Senior Vice President for Middle East and Asia Pacific regions at Troon Golf, Mark Chapleski also said: "It is very gratifying to see the membership model created by Troon Golf several years ago, at The Els Club whereby members can trade their membership registration (initiation fee) back to the club to resell at market rates and recoup 80% of the selling price"- in place now.
We had a minimum cap of memberships that needed to be reached for this trading to take place and we are very pleased that this cap has now been reached."
The Els Club has a wide range of memberships available making it easy for customers to choose an option that suits them the best. Individual, corporate, family, mid-week, junior and international rates are available all with a wide range of benefits that enhance a golfer's club experience and lifestyle.
Just some of the benefits that The Els Club membership includes are discount on flights, referring new member rewards, access to leisure facilities at top hotel properties, vouchers and rewards, introduction lessons at the award winning Butch Harmon School of Golf, and preferred access to Troon managed golf clubs around the world.
Follow Emirates 24|7 on Google News.