White Collar DXB [Video] seeks new contestants for reality TV series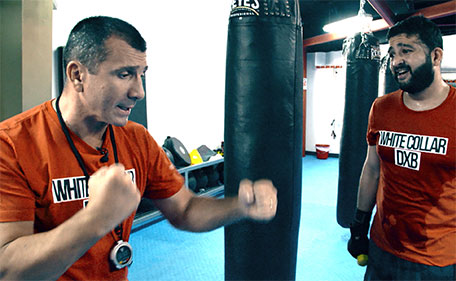 White Collar DXB, the OSN TV series, will be returning to screens this summer and begins its search for new contestants.
The reality series follows a group of everyday Dubai residents, who enter the world of boxing to become champions of the ring and in turn their own lives.
Using boxing as the vehicle, White Collar DXB is a show where contestants quite literally 'fight for their lives'.
With Season 2 applications open to the public from 1st March 2016, producers launched a series of social media competitions, offering the most unique and compelling applicants from Facebook and Instagram a free spot at the televised trials.
Further details of these competitions and how to enter can be viewed here:
Facebook: https://bit.ly/wcdxb_competition
Instagram: https://www.instagram.com/whitecollardxb/
Speaking of the search for new contestants, producer and director Phil Griffiths, from Nomad Media TV, said: "White Collar DXB is a show which represents the people of Dubai, so we are seeking contestants from right across the city's eclectic mix of cultures. Male and female, from hairdressers to bankers, waiters and CEOs. If you're keen to make a change in your life and prove what you're really made of, this show is the perfect challenge for you."
Follow Emirates 24|7 on Google News.