Majestic win for Sheikh Hamdan's falcon 'Ghaith' in 'Fakhr Al Ajyal' Championship for Falconry Tilwah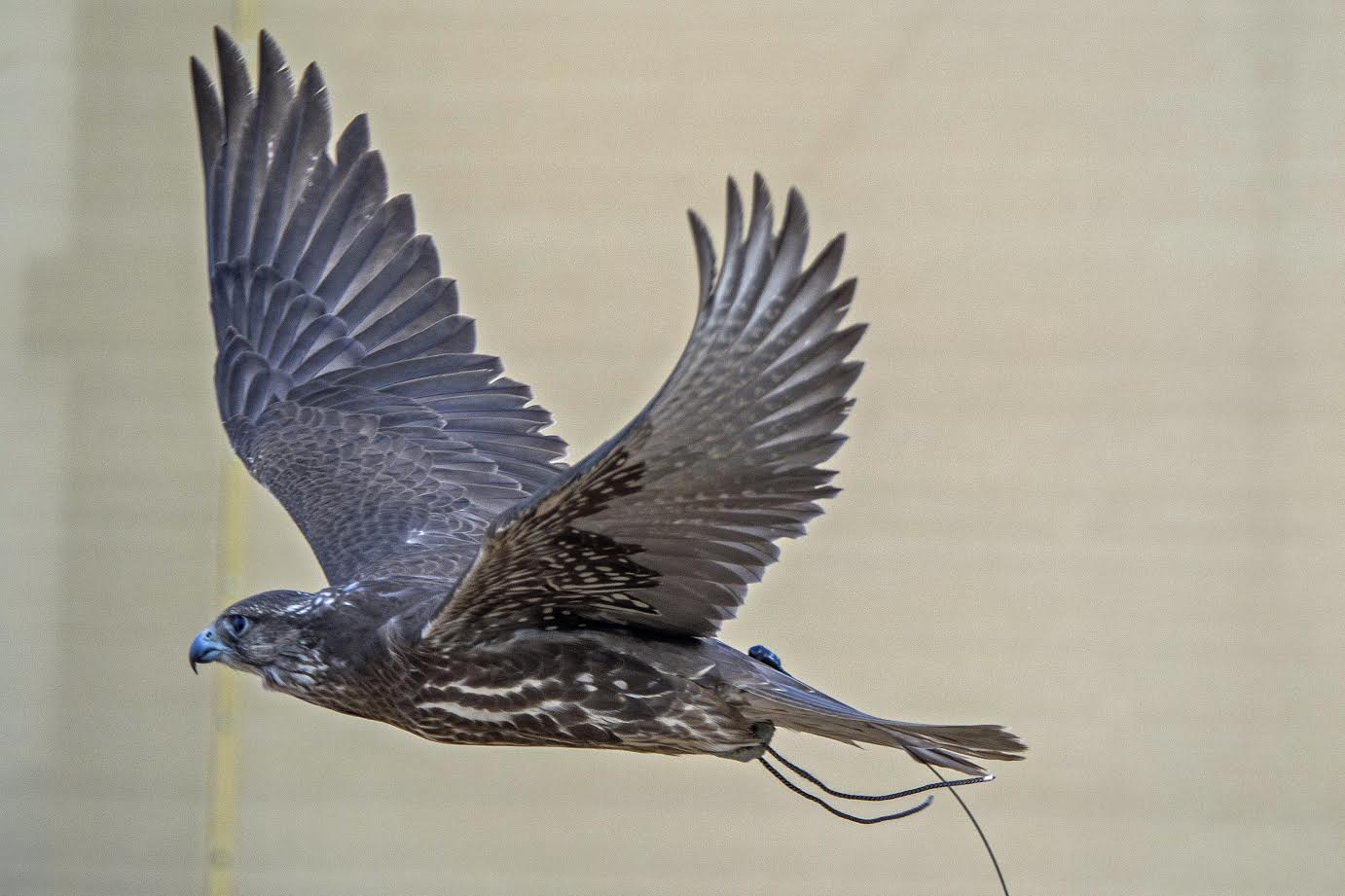 The falcon of His Highness Sheikh Hamdan bin Mohammed bin Rashid bin Saeed Al Maktoum, Crown Prince of Dubai, 'Ghaith', kicked off the finals of the 'Fakhr Al Ajyal' Championship for Falconry, organized by the Hamdan Bin Mohammed Heritage Center (HHC) in Dubai on Friday 10th February with another majestic performance.
'Ghaith' led by F3 falconer Suhail Al Kindi clocked a winning time of 21.372 seconds in the final of the Hurr Wahish Farkh event in the Sheikhs category in the championship held at the dedicated site in Ruwayyah off Emirates Road (Exit 55).
Taking part only for the second time, falcon 'Ghaith' was the fastest qualifier and lived up to his phenomenal prowess by winning the event.
Ms. Suad Ibrahim Darwish, Director of Championships at HHC, congratulated His Highness Sheikh Hamdan for winning for the second time in the championship.
"This season his participation in championships has given a lot of positive energy and made people happy to see this quality bird. It is actually dedicated for hunting only and within a short time, the bird was trained to enter and actually win the first place two times.
"The level of the championship has changed now. Falconers as a result have to look for quality birds to compete raising the level of the sport of falconry in general," she added.
For his part, F3 falconer Rashid Saeed Al Kindi, said the Crown Prince of Dubai, inspired them in the falconry tournaments and all heritage based events with his participation.
"More than the competitive nature of the championship, the most important things is that heritage sport is honoured by His Highness' participation. We can also take a lesson from the high performance of falcon 'Ghaith' and train our birds to achieve that level,' he said.
The official sponsors of the Hamdan Bin Mohammed Center are Al Tayer Motors, Land Rover, Dubai Airports, AW Rostamani (Arabian Automobiles), Global Village and Al Oula Radio.
Follow Emirates 24|7 on Google News.