Man Utd latest transfer news: Marco Reus, Paul Pogba, Ilkay Gundogan… now, Zlatan Ibrahimovic?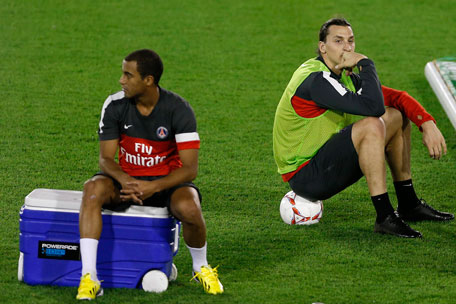 David Moyes continues his European tour, this time being sighted at a Paris St Germain (PSG) game in France.
After having watched Juventus in Italy and raising the possibility of the return of Paul Pogba to Old Trafford, along with Arturo Vidal, according to some reports, Moyes presence at the PSG game puts Zlatan Ibrahimovic in the frame.
At least for a day of transfer gossip if not for any real chance.
Moyes and his scouts are fanned out across the continent watching every talent on the pitch – available or not – across Spain, Italy and France.
Meanwhile, the Red Devils wait and hope.
A fit Robin Van Persie and a fit Rooney should really only give Moyes a couple of slots to fill.
One in midfield and perhaps steeling his back four with the reign of Rio Ferdinand and Nemanja Vidic coming to an end.
So for the moment this is what we have:

Pogba the new Paul Scholes?

Gundogan first, Reus next in Dortmund double strike

Chicharito swap deal for Valencia's Banega
Follow Emirates 24|7 on Google News.